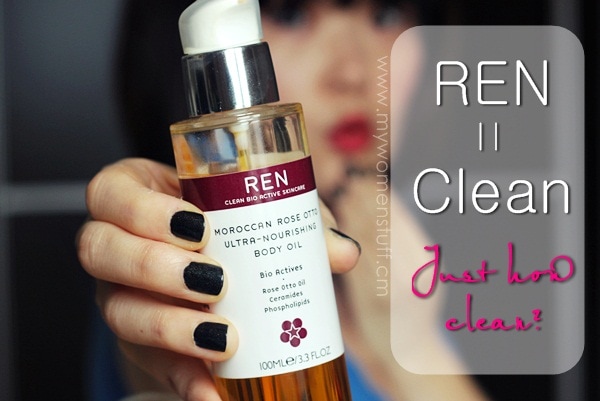 REN Skincare is 10 this year and apparently, kids reach maturity earlier these days, if the promotional video is anything to go by. If you have not yet seen this quite controversial REN Skincare video, I have it after the jump. There is a reason for this. It is rated 18+ and not safe for work (s-e-x – need I say more?). Do not say I did not warn you!
If you do watch it or have watched it, I'd love to know your thoughts and naturally, I'll share my thoughts too. It does make me look at my few REN Skincare products well… a little differently 😉
Here is the video – again, this is RATED 18+ and NOT SAFE FOR WORK PLACES (excuse the shouting. I had to be heard above the shocked gasps and scrabbling for the mouse to click the X button before the Boss walks in)
http://youtu.be/bjSDmtfl638
Now that you've viewed it, what do you think?
I actually was highly amused at the image REN was trying to portray although I'm not quite sure if this was the best way to go about reminding people of your brand existence. REN means "Clean" in Swedish although REN is an English brand and I guess I didn't expect to see something like this from them because the packaging, products and philosophy of the brand is anything but sexy. From a marketing and brand awareness point of view, I think they hit it out of the park. Everyone will remember the ad and the brand now!
I know some people were not amused and some were even disgusted after watching. Which were you? The only thing is, I have tried a few REN Skincare products now, and well, none of them make me feel like I just had rumpy pumpy in the middle of a Scandinavian lake with a blond Viking. NONE. Am I being shortchanged here? 😛
Paris B