PB Says: Dior released 2 unique scented nail polishes for Spring 2012. I sent one to nail contributor Peach_ for her review and here it is. The review on Forget-Me-Not.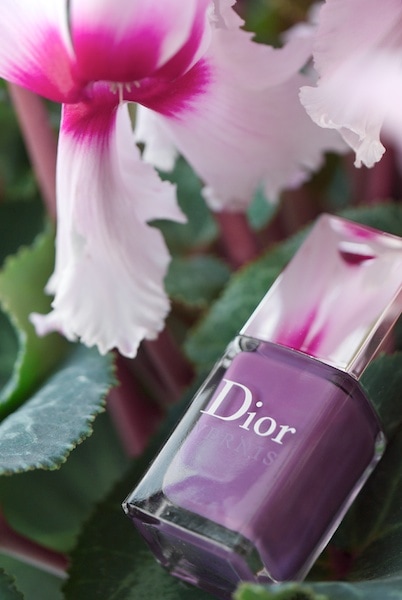 Forget-Me-Not.
What a strange name for a flower. In fact, I found it so strange that I just had to look up the story behind Forget-Me-Not.
There are a few, but here's my favorite:
According to Wikipedia, legend has it that during the medieval times, a knight and his lady were taking a stroll alongside a river. Being the sweetheart he is, the knight picked a posy of flowers for her, but fell into the river due to the weight of his armor. As he was drowning, he tossed the flowers to his lover and shouted, "Forget-me-not." It became a symbol of faithfulness and unwavering love.
Bittersweet, no?
Fitting to its namesake, Dior Forget-Me-Not is a passionate, sophisticated purple with a touch of melancholy. It was released together with the green Waterlily Vernis (read the review on Waterlily here), both rose scented and limited edition, for Spring 2012 Garden Party collection. Let's have a look at Dior's updated take on a pastel purple.