2011 crept up on me quite sneakily but the last few days of the year seems to be have just rushed by – where has the time gone? I have however, managed to squeeze in some milestones this year, made some new friends, joined a band of bandits, tweeted up a storm and had my share of ups and downs 😀
Its been quite an epic year for me on the blog front, culminating in the MWS Readers' Choice Awards and the Awards Party that just quite frankly, blew me away 🙂 I shared some of my "Best of 2011" picks yesterday but today its about YOU! 😀
None of this would have been possible without every single one of you who have dropped by whenever you could to say hi, leave a comment, offer a suggestion or just chat. This one's for all of you.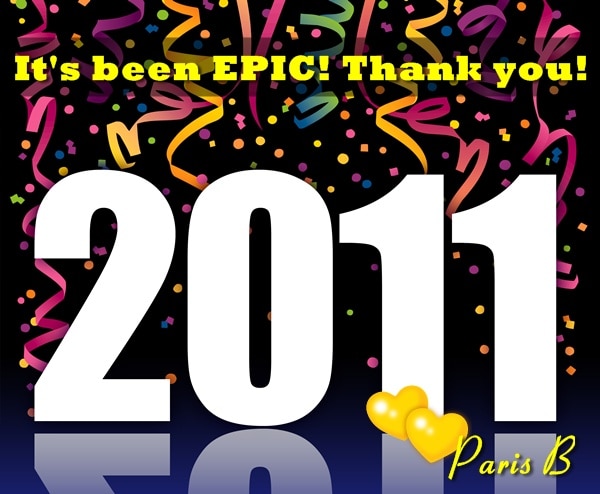 Thank you!
And like in 2010, by way of a thank you for all your contributions to the MWS community, here is a round up of your favourite posts (based on comment count) 😀
Did you miss any? Let's find out 🙂
MWS Readers' Favourite Posts of 2011
It was quite hard to pick just one or two of your favourite posts, or posts that incited the most discussion, because there were quite a few! 🙂
So thank you for adding to the discussions and for your suggestions and company throughout 2011. Wherever you'll be tonight as you wave away the old year and greet the new, stay safe and have a blast.
I'll be back in 2012 and I hope to see more of you then.
xoxo
Paris B