I will have to confess that I thought there would be more days leading up to the year end but evidently there isn't. Long and short of it is, I forgot and didn't prep a "Best of…." beauty product post as I've been doing in previous years.
Oops? 😛
Not too late though but like everything else, things are a little different this time. So, here's the best of 2011 as seen through my eyes.
# 10 – Best Blush
I'm a blush fiend and I can't deny it 😛 I would have said the Diorblush because I really like them and no one else seems to talk about them, strangely enough. I'm going to remedy that soon 🙂 However, textures and colours aside, the best blush must be the one I used the most in 2011, and interestingly enough, it's the Benefit Bella Bamba blush! It just works so easily and effortlessly for almost every look possible. Buy! 😉
#9 – Best New Beauty Discovery
Body oils! I've been using them every night before bed and the skin on my previously neglected arms now feel and look so much better. If you want to try something new on 2012, try a body oil – I've only reviewed the DollyMoo Lavender Body Oil so far, but will have more to come soon.
#8 – Best Eyeliner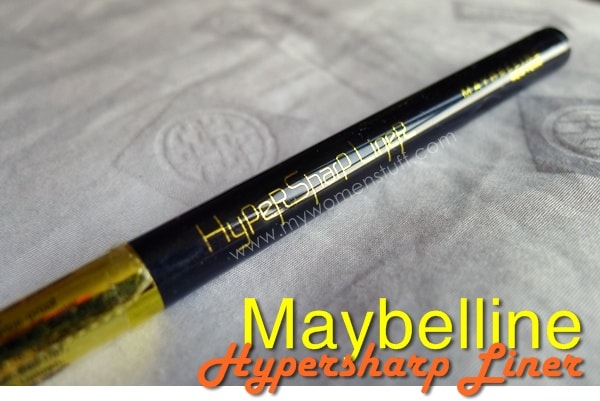 I still use the Guerlain kohl pencil liner daily despite the others I've discovered. For some reason, that Guerlain one just works for me. But for liquid liner my daily go to is the Maybelline Hypersharp eyeliner. It's affordable and it works. No reason not to get it 🙂
#7 – Best Makeup Tip
Curl your lashes and apply mascara BEFORE applying eyeshadow. I picked up this tip from an afternoon with RMK makeup artist Toru Kobayashi and I have been doing it every day since. Its an excellent tip because it means you never forget to apply mascara, and you never mess up your eye makeup again!
#6 – Best Foundation
For someone who never used to use liquid foundation, my pick is the Bourjois Healthy Mix foundation (or Healthy Mix Serum as you prefer, I like both) and the Dior Forever liquid foundation. The latter is really quite nice (once I get round to actually telling you about it) but the price tag can be a bit off putting. Ive been using either one of these the most this year since I got them.
#5 – Best Makeup Challenge
I've never taken part in any makeup challenge before but ever since banding with the girls who form the Lipstick Bandits, I've been constantly made to think of something that will fit the given theme. It's surprisingly fun! As was creating a bandit mask 😀
#4 – Best Face Serum
I picked this last year and it will be my pick again this year – the Kiehl's Midnight Recovery serum. Until recently when I've been trying out some facial oils, this was a product I used every single night. I still will because it just works (as does the Estee Lauder ANR which makes a really kickass glowy skin combo with this oil!) 🙂
#3 – Best Work Related Achievement
Surviving 33 hours with no sleep (what a havoc that was!) but the end result was an unqualified success which gave me a lot of work related satisfaction 🙂
#2 – Best Body Wash
Such a boring category but one I find important for me, because so many body washes or shower gels these days dry out the skin on my hands like nobody's business. Its horrifying! The only one that doesn't, consistently, and which gets my hands back to their normal silky smoothness (ahem!) is this Eucerin PH5 Wash Lotion. I don't know how it does it, but it does, so I always make sure to have a spare bottle lying around at home.
#1 – Best blog experience
My Women Stuff Readers Choice Awards and Party. 'Nuff said 😀
Would you like to pick this one up too? Come share with me what you thought was your best of 2011. Not every category will be applicable, I realize, so just add your own wherever you like 🙂
Best Blush
Best New Beauty Discovery
Best Eyeliner
Best Makeup Tip
Best Foundation
Best Makeup Challenge
Best Face Serum
Best Work Related Achievement
Best Body Wash
Best Blog Experience
Can't want to see what your Best of 2011 is 😀 To the comments!
Paris B