I'm picky about liquid eyeliner. For me, its one of the hardest things to get right. Some brands try to get all rocket science on us and put their liquid liner in clicky pens. Perfect – it won't dry out so quickly. But it falls out in gobs as you click it out. Bad idea. So for liquid liner, I prefer to go for those that come in marker style pens. I had a favourite one from Smashbox – I don't think I ever told you about it. But I do like it very much. I still do.
But its pricey. So when Maybelline released a liquid eyeliner pen called Hypersharp and priced it at RM23.90, I was ready to see what it could do.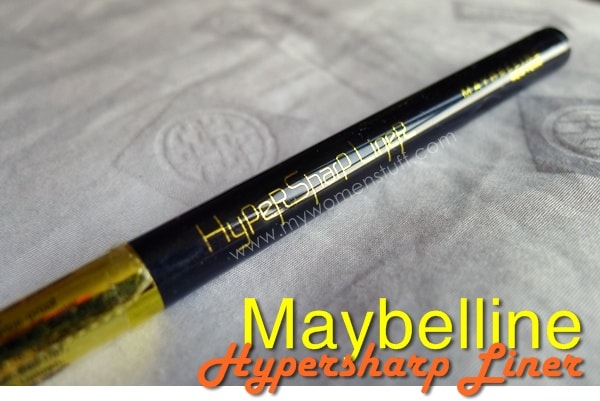 I've had this one a while – almost 5 months actually. And I use it almost everyday.
Does that sum up the review for you? 🙂