I don't usually repeat reviews (I first reviewed this back in 2007) but I'm making an exception for this product, because its withstood the test of time and because I've had quite a few requests asking me what I use for my brows and when I say its the Shu Uemura Hard Formula Brow Pencil, I've had reviews requested. After much procrastination, here it is 🙂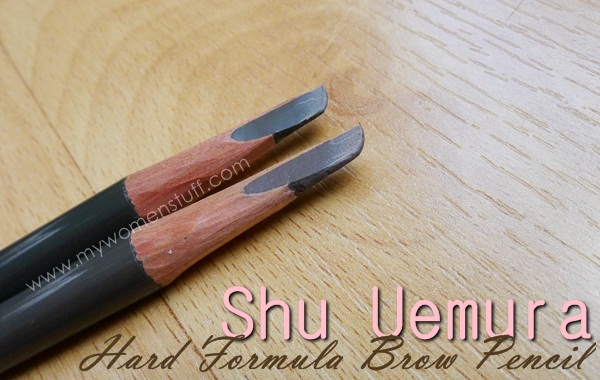 This product is one of Shu Uemura's iconic products – their Top 5 alongside their cleansing oil, deep sea water mist and eyelash curler. I can also vouch for the last which I also use daily.
So, what is so special about this pencil? I attribute it to the lead used, and the shape.
The lead is quite hard, and if you try drawing a line on the back of your hand, you get little to nothing. Its easy to say "Ah crap! What a waste of money!" But the beauty really is that it doesn't mark your skin but the colour grabs onto hair and colours it quite easily and naturally. We want natural looking brows, not brows that look stenciled on (You can get a tattoo for that 😛 ) and this pencil is great for that.
Of course, the special shape plays a part in making this one easy to use too 🙂