Some of you may have already seen this picture I took off The Sun newspaper during the week. I posted it on Facebook and Tweeted it too. I also dug around a little more for more pictures of Prada's fire shoes that were shown at the Milan Fashion Week for Spring/Summer 2012.
I am not usually into shoes, much less quirky shoes, but these got to me for some reason. I think they are absolutely adorable and I wouldn't mind traipsing around in these, runway or no 😀
Here are a few more pictures for your viewing pleasure.
These were debuted at the recent Milan Fashion Week as part of Prada's Spring/Summer 2012 Runway collection. The whole collection is reminiscent of pink Cadillacs and the 1950s and blazing fire and angel wings. I absolutely love it!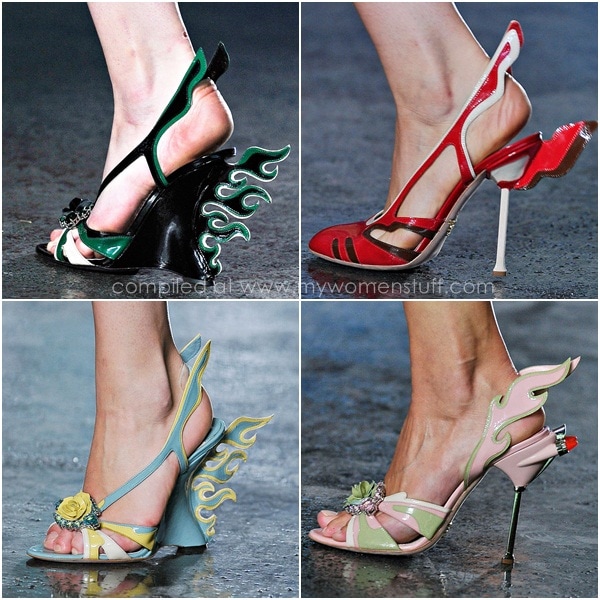 Pictures from Shoeblog and compiled by me
I like that green wedge and I'd like it just as much without the blaze. The emerald colour is beautiful! And of course, I love me a red shoe.
What d'ya reckon? Love it or hate it? I do think I have really quirky tastes! 😀
Paris B