Last weekend, I pulled out one of my bags, and let out a little scream of horror. What was a beautiful red leather bag was covered in patches of mould!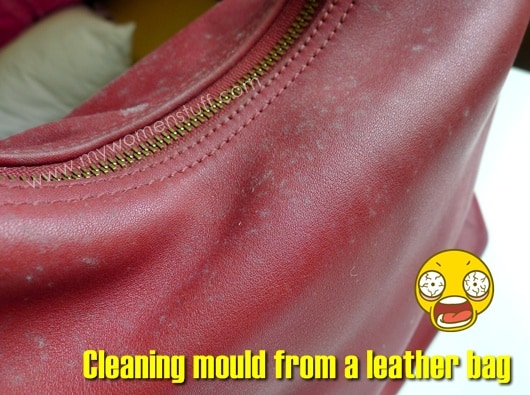 I don't know if it was the recent yo-yo-ing humidity, or if it might be due to improper storage (doubt it!) but it was awful and I was sad. But I was determined that it would be salvaged! I have a soft spot for this bag. It was one of my first proper leather bags in a colour I really love.
To help solve the problem, here's what I did.
First, you'll need:-
An old soft toothbrush
A cotton or microfibre cloth
Leather cleaner and moisturizer
Gloves
Lots of sun!
Its quite important to have the last item – lots of bright hot sun – so if you have a similar problem, my suggestion would be to wait for a nice sunny day before you start.