Haha… I just know that there are some of you waiting for this post 🙂 Truth be told, I did not buy very much, relatively speaking 🙂 I did stumble on a sale going on at Lotte Department store where I picked up some very lovely winter jackets (down filled!) at 50,000 Won (about RM140 each!) so I'm dying to go on a winter holiday next LOL Otherwise, I wasn't quite into buying clothes, shoes or accessories.
What I did return with a lot of, was face sheet masks. Everyone who has ever raved about how incredibly cheap face masks are in Korea were not wrong. I picked up different masks from the different Korean brands – Skin Food, TheFaceShop, ElishaCoy, Baviphat… just to name a few. The masks are usually sold in packs of 10 or 20 and I got them for between 10,000-20,000 won (RM14-28) a pack. This was a shared pack, and I took out quite a few for gifts and suchlike. Should have picked up more 😛
Other than that, who leaves Korea without picking up BB Creams? They are everywhere, from the cheapest to the most expensive of brands.
L-R: Holika Holika Peach Girl BB Cream, Elisha Coy Always Nuddy BB24, Elisha Coy Time Capsure BB, Elisha Coy Diamond Shiny Pearl BB, Bobbi Brown BB Cream, Skin Food Platinum Grape Cell Essential BB Cream
Well, perhaps I cheated a little. One of them isn't Korean and was actually picked up at KLIA – the Bobbi Brown BB Cream which I actually thought was not bad. I was actually at quite a loss when I stepped into the various stores and was totally overwhelmed. There is just so much choice available for everything, even if every brand started to look alike after a spell. They all seem to sell the same thing – just in different packaging 😛
I also picked up some products from ElishaCoy – BB All in one Cleanser, Milk Cacao Black Sugar Scrub and Cacao Green Tea Age Fitness mask.
I loved the smell of the cocoa in the mask and scrub which was instrumental in my picking them up. The reason you see so many ElishaCoy products is because I stumbled on a Beauty and Cosmetics Expo at Coex mall so I went in to browse. ElishaCoy had a booth there and all their products were 50% off! The BB creams you see were 1,000 won each only (RM2.80) so I figured they were worth a shot 😛 I can't remember how much the rest cost but they weren't expensive.
In terms of colour cosmetics, these were all I got.
L-R: Holika Holika Magic Pole mascara, Etude House Miss Tangerine Sweet Shower Lips and Etude House Miss Tangerine Cream Choux Blusher
I did tell you I was overwhelmed 😛
I have a couple more bits and bobs – a herbal shower gel from Tony Moly that makes you smell like bak kut teh (herbal soup) and that ubiquitious Tony Moly snail cream.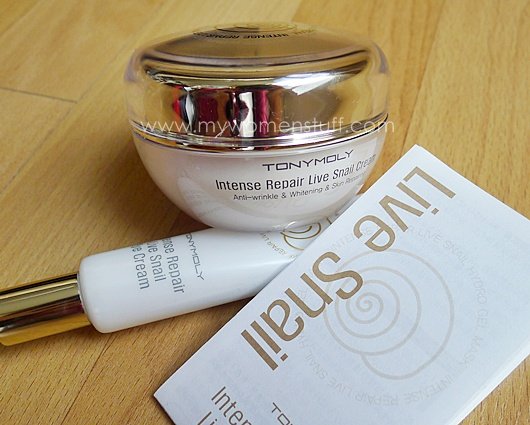 And everyone who has ever raved about the generosity of Korean cosmetics houses with samples weren't kidding either. Here's all the samples I accumulated (this is the shared loot and not all are mine)
Most of the boxes of cotton pads and face masks were given out as an enticement for you to enter the store. Competition is very great amongst the Korean beauty brands hence the need for enticement. You aren't obliged to buy anything, but if you want the sample, you have to at least step into the store and browse. If you don't they take it back! The rest of the sample packs were tossed in at the counters when you make your purchase. The more you buy, the more and better samples you get. But you almost always at least end up with 2-3 sachets of skincare samples for making a purchase.
And lastly, on the flight home, I picked up this item from Chanel – Les Roses Natural Finish Face Highlight and Blush. It said in the duty free magazine that it was a flight exclusive which means you can only purchase it on board the aircraft.
Chanel Les Tendres de Chanel Natural Finish Face highlighter and blush – Les Roses
I was taken by it, and I think it'd make a very pretty blush 🙂
And that's it! Reviews will naturally come as I start digging through the products, but if you have something you want an earlier heads up on, do let me know and I'll try to oblige 🙂
Paris B