When I first saw the new Revlon ColorBurst lipglosses, I picked one up in Rose Pearl. I was in a bit of a hurry, and usually anything with the name "Rose" suits me fine. Happily, this did!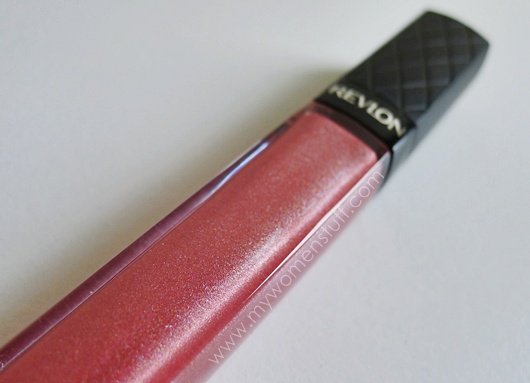 I have a more comprehensive review on the Revlon ColourBurst lipgloss line in my previous review on Strawberry, so I'd suggest you check that out. This is strictly a colour post 🙂
Rose Pearl is a shimmery rose coloured gloss that applies quite pigmented. I usually use this on its own for lip colour and it fares well. I also find it a little less shiny than Strawberry, so I don't get so much of that bling! factor. Just nice colour and shine.
A reader makeup.addict in her comment on the Revlon Strawberry lipgloss noted that Rose Pearl is a dupe for MAC Plushglass in Big Baby, except that the Revlon one is more pigmented. Not owning the MAC version, I can't compare, but I will take her word for it 🙂
Here is a swatch of how it looks on my lips.
Compared to Strawberry, this is certainly less shiny, but not less pretty. I like them both, to create different looks, and I've been wearing these nearly everyday too! Usually as a top up after lunch 🙂
I'm still thinking over getting Peony, which I read is a dupe for the NARS Orgasm lipgloss – its a peach-coral shot through with gold and its extremely popular. I'm just afraid it might make me look washed out. Still, if I give it a go, or if you have, please share your thoughts! 😀 Or have you picked out another colour you think is a must try?
Paris B
Revlon Colourburst Lipglosses retail at RM36 each at all Revlon counters. Pick it up during a sale! There are 8 shades available – Strawberry, Peony, Sunset Beach, Buff, Rose Pearl, Hot Pink, Rose Gold, Iced Coffee. My full review (with swatches) on Revlon ColorBurst lipglosses can be found here.