I'd been watching out for the Pretty Powerful palettes from Bobbi Brown ever since I'd heard about them. The principle behind these face palettes are 1 palette to rule them all! Mwahahhaah….!!
Actually no. What they are are simple palettes that allow you to transform your look in just 5 minutes from beautiful to "Pretty Powerful" and the story behind it is that we everyday women are beautiful, and we are powerful, if we just have that bit of confidence. And if a touch of makeup can help you, there you go 🙂

Being from Bobbi Brown, the palettes are rather… neutral. For want of a better word. I personally think they look like every other Bobbi Brown palette out there. So if you already have a ton and a half of neutral palettes, you'd likely pass.
If you don't, and we can't all judge others by what we ourselves own, and you'd like a palette that's an all in one to tote around, you could do worse than give these Pretty Powerful palettes a second look 🙂
There are 2 palettes available to suit warm and cool skintones.
Pretty Palette – Cool toned set of 4 eyeshadows, 1 blush and 3 lipsticks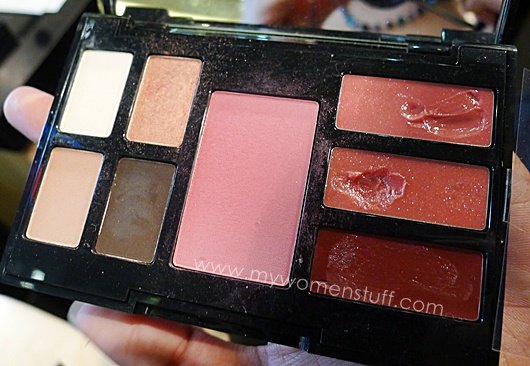 Powerful Palette – Warm toned set of 4 eyeshadows, 1 blush and 3 lipsticks
The colours, as you can see are pretty neutral. The sort of colours you see in most Bobbi Brown palettes. Which is an interesting thing for me to say because I just realized I do not own a Bobbi Brown palette! *gasp*
That said, I did not pick these up because well, I do own a ton and a half of neutral eyeshadows and such 🙂 But if you are new to using makeup, give these a go. They are easy to use and are really quite pretty. What I ended up with instead is a Shimmer Blush in Pink Coral. I wanted the Maui Bronzing powder but they were out of stock. So… maybe next time 🙂
Have you taken a look at the Pretty Powerful palettes yet? Do you have any thoughts on them? The pictures were taken of the palettes in store hence the used up look. Not mine, of course 😉
Paris B
Bobbi Brown Pretty and Powerful palettes retail at RM230 each at Bobbi Brown stores. There's a contest to win a trip to New York which you can check out at the website.