Being a fan of the Hada Labo Super Hyaluronic Acid Moisturizing Lotion and facial wash, it fell to see if I'd like the moisturizing cream. Super Hyaluronic Acid is such a mouthful isn't it? I'm just going to call it SHA 😀
The Hada Labo SHA cream is a moisturizer. Its just a basic, no frills, oil-free moisturizer that delivers moisture to your skin. Hada Labo says the Super Hyaluronic Acid (it deserves the caps) is more efficient than regular hyaluronic acid because it penetrates into the skin better.
I took this one with me to a dry cold climate when I was last on vacation, to test how good it would be for my skin. It was nice, but didn't quite hit the spot. I still ended up with dry spots on my skin.
When I got back here to hot humid Malaysia, I continued using it. I have combination-dry skin and back here, where the air isn't so drying, I found it works better for my skin. It isn't thick, and it does absorbs quickly.
I thought it might work as a quick mask like a gel moisturizer, but it didn't feel very nice if I layered on too thick a layer. It was sticky. So, I went back to using it as just a basic moisturizer and it was all good.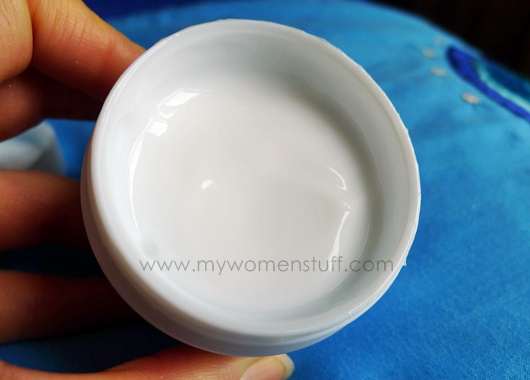 If you want just a basic moisturizer, with no scent, that simply moisturizes your skin without more, give this one a go. I don't find myself having to have a special routine to use it. I just do the usual spread on palms and apply to face, and then lightly pat. You don't have to pat it on like the lotion. I just like patting it because I pat in all my moisturizers 🙂
Pros: Simple basic moisturizer, No scent, Affordable
Cons: Not hydrating enough if you have very dry skin or live in a very dry climate
Lately, I've found this cream too basic for my needs. Its moisturising my skin but not doing anything else to it so I've taken to using it on my arms. Its really nice used on the body! Expensive, but nice 😀
I had to mention the packaging. The cream comes in a 50ml tub, but you would be fooled into thinking there's less int here, because the tub is so small compared to other brands. The reason is that there is no excessive packaging. The tub is a basic simple tub of cream, in basic simple white plastic.
I like that 🙂
Paris B
The Hada Labo Super Hyaluronic Acid Moisturizing Cream retails at RM59/50ml at Guardian pharmacies nationwide.