Shiseido Luminizing Satin Eyeshadow Trio GR305 Jungle
Holy Green Eyeshadow Batman!
The Shiseido Jungle Eyeshadow Trio really catches my eye because I'm a green eyeshadow fiend. However, unlike many green eyeshadow palettes, this one does not have very obvious gradational colour.
GR305 Jungle was inspired by Dick Page's visit to the rainforests of Dominica in the West Indies. I can see how a visit to the jungle can inspire this palette – there are 3 very distinct greens in there.
My only concern is whether they will play well enough together without making one look like a She Hulk!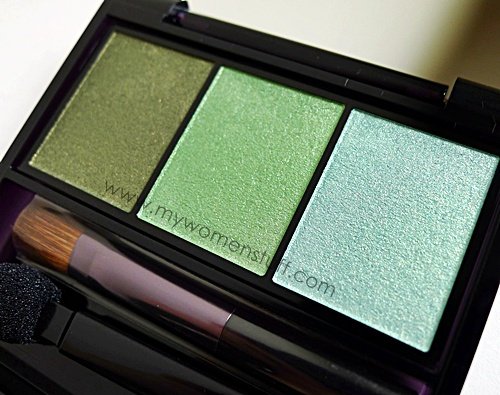 What do you reckon?
The editorial picture does not inspire me. I do not want to take green eyeshadow all the way to my brow. I want to make this palette work for the everyday woman who has no intention of throwing a fit and turning green and ripping off their clothes.
So while I think about it, do share if you have any thought on how this Jungle palette could work 🙂
Paris B
Shiseido Luminizing Satin Trio eyeshadow palettes come in 7 combinations and retail at RM105 each