We all have seen the gorgeous Smashbox Masquerade Eyeshadow palette, and the O Glow Noir gloss and maybe even the Intrigue cream blush and lipgloss. But I have noticed a void.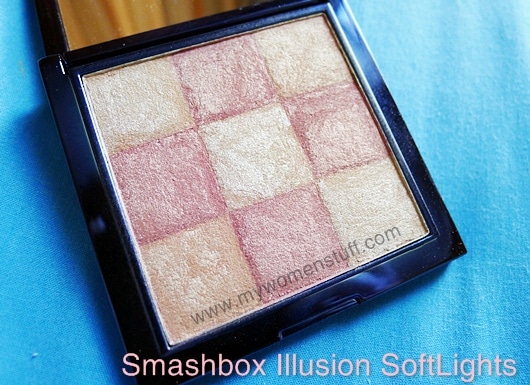 No one seems to have any love for the Masquerade Baked Fusion Softlights palette in Illusion. No one but me anyway. Try doing a search online – there aren't many reviews on this and I wonder why.
Admittedly, this palette is a throwback to the ones from Clinique back in… was it 2006 or 2007? You know the "dark ages" 😛 Time moves so fast these days! But you might remember them. I have the ones from Clinique and they were great. But they were limited edition. There were some drugstores ones too (Jane and the like) Anyway, this one's from Smashbox and its called Illusion, and I like it.