Holy Sparkles Batman!
That's what I felt like saying when I received these 2 sparkly eyeshadow palettes just recently. You might remember me mentioning on Twitter and Facebook that I'd spotted the Maybelline Hyper Diamonds eyeshadow palette at a Sasa store last month. Apparently they got it early.
Here is a close up of the Maybelline Hyper Diamonds eyeshadow palette in BR-1.
Altogether now – Holy Sparkles Batman!

Here's a close up of the new L'Oreal Open Eyes Pro eyeshadow palette which is a lot less sparkly and in my view, a lot more wearable for everyday.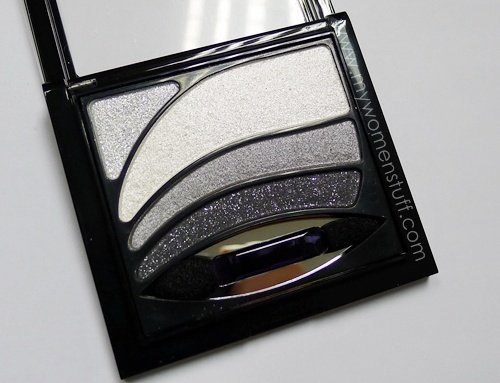 I love that I got the Black palette with black and grey because these are my colours du jour! I could wear grey eyeshadow everyday and not be bored. Oh and I also like how the palette is designed in such a way to tell you where each colour may be placed on your lid. The back of the palette too has a diagram showing colour placement – perfect for newbies! 😀
The Maybelline BR-1 palette on the other hand, looks to be a tad too warm for me 🙁 I will still be taking it for a test run, to see how it fares at least in terms of texture and formula. Oh and I could easily mix and match cooler tones from other palettes or even the black from the L'Oreal palette to bring things down a notch.
We'll see! 🙂
So, does either palette catch your eye? (pun intended) 😉
Paris B
The Maybelline Hyper Diamonds eyeshadow palettes retail at RM35.90 and come in 5 shades. L'Oreal Open Eyes Pro eyeshadow palettes retail at RM53.90 and come in 4 shades. Both will be available commencing November 2010 (unless you already spot them at counters!)