A while ago, I ran a giveaway for the Dr. Sebagh Serum Repair if you recall. Suzanne was the winner and she gave the serum to her Mum to try because she figured it would do her Mum's skin a world of good. This is what Suzanne and her Mum have to say about the Dr. Sebagh Serum Repair complete with before/after pictures. I have my own observations below.
My mom started to use the product on the 13th September. When she first saw the bottle, she mentioned about the size and whether its enough to use for a month!
She uses it at night only before her usual night creme. First time when she used it, she mention that you need to quickly spread it out, otherwise it will seep into the skin almost immediately. After trial and error she manage to maximise the full drop evenly on the face. Takes practice though! The after effect of using it, is the skin becomes taut, almost immediately like some firming action taking place. And about 10 seconds later, you can feel the skin becoming soft and smooth again.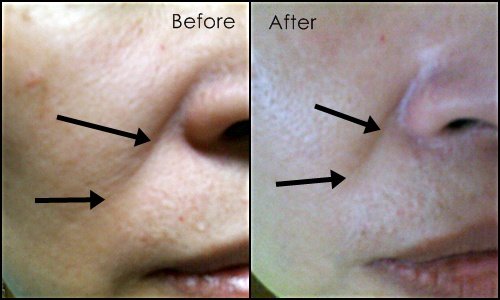 It has a nice scent. Soothing to the nose. After a months usage, my mom felt her skin was glowing and sort of like shiny, like after a facial treatment. Fine lines seems to be plumped out. So its good!