These cosmetics companies are going to do us in! Look what Clinique has come up with for Spring 2010 – fresh picked fruits!
The Juiced Up Colour Spring 2010 collection features Mixed Berries a gorgeous berry toned all over face colour palette aptly embossed with cherries or berries in 3 shades. Its certainly blush material. I have a Clinique blush palette from a few collections ago that have similar berry tones but isn't as pretty. I'll show it to you when I try these on.
The 2 sets of limited edition duo eyeshadows too are adorable!
Fresh Picked Pear is a green and cream combination with a pear embossed and Fresh Picked Berries is a berry duo eyeshadow with berries embossed. Needless to say, being a green eyeshadow freak, Fresh Picked Pear had to be mine. Jump on ahead for more close up pictures.

I love the pear on the Fresh Picked Pear Eyeshadow. So far, haven't touched it so I can't tell you how it looks for now.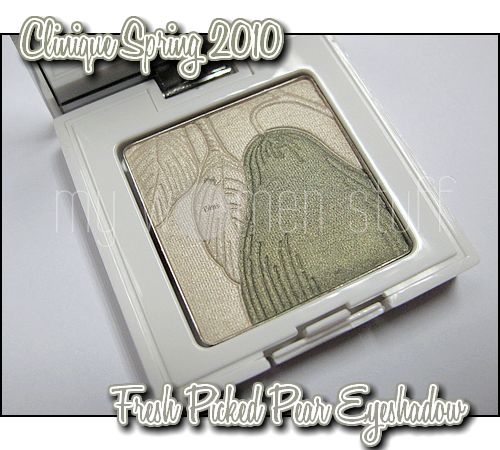 Mixed Berries All Over Face Colour is a blush or all over colour. Being fair skinned I lean towards it being a blush for me.
The Clinique Juiced Up Colour Spring 2010 collection will be out at counters in February 2010. The prices of the Clinique Spring 2010 collection are:-
Mixed Berries All Over Face Colour – RM115
Fresh Picked eyeshadow duo – RM75
Vitamin C Lip Smoothie – RM66
New Lash Power Volumizing Mascara – RM75
Now, tell me, which item has you salivating? 😀 Do you want swatches and looks for these?
Paris B