While trawling Guardian Pharmacy recently, I came across some new cosmetics I'd not been aware of so of course, I had to take a look 🙂 These are not full reviews just preliminary views so feel free to let me know your thoughts if you own them.
Revlon Lip Tints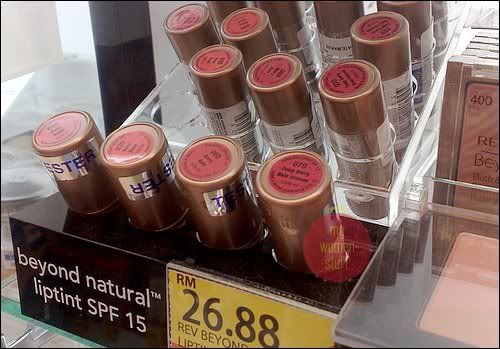 When I saw these I was excited. I hoped it would be like the discontinued MAC Lip Conditioners. They have the same lip balm packaging and "lip tint" seemed to indicate something light. Unfortunately, it swatches quite thick and has a strong sweet smell. I'm not sure if its a lipstick or a lip balm… I may not quite like MAC but I loved their lip conditioners. Boo to MAC for discontinuing them.
The 4 colours available in Revlon's Lip Tints look very pretty though – Deep Berry, Berry, Pink and Rosy. Promotional Price of RM26.88.
Silkygirl Magic BB Cream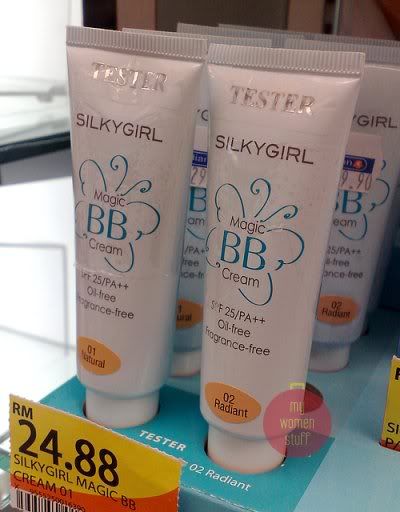 When even Silkygirl jumps on the BB Cream bandwagon, you know that its a big thing. Silkygirl BB Creams come in 2 shades – Natural (yellow tones) and Radiant (pink tones) and like all BB Creams are supposed to be moisturizer, foundation and sunscreen in one. I'm afraid BB Creams are not my thing but if they are yours these might be worth taking a look especially at RM29.90 a tube (retail).
For the uninitiated, BB Creams, also known as Blemish Balms are found predominantly in Korean cosmetics and have been likened to tinted moisturizer. Some claim it helps their skin – I did not experience any benefits after trying Etude House and Missha.
Revlon Spa Concealer Pen
When my eyes fell on this item, my face must have lit up like Christmas. Could this be my long lost solution to L'oreal Touche Magique? I'm too cheap to shell out for YSL Touche Eclat as you can tell 😛 Some day… someday… Photo was inadvertently erased sigh…
Anyway, there are 2 colours available in a concealer pen form. The brush felt nice and pliable but I did feel the formula was a little thick. I was hoping for something thinner with some light reflecting shimmer maybe. But it was not to be. Problem was, the concealer settled a little in the fine lines on the back of my hand – I reckon if it settles there imagine what it'd look like on my eyes! That said this is a preliminary view so I could change my mind in future.
Neutrogena Ultra Sheer Sunscreen with Helioplex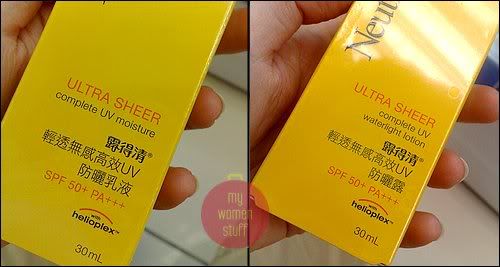 Ah! A new sunscreen to lust after! Those who know me by now know I hold no truck with people who do not wear sunscreen. Slap on the sunscreen for the best anti-aging cream you'd ever need!
Preaching aside, the new range of Neutrogena Ultra Sheer sunscreen with Helioplex looks interesting. I'd previously tried the Neutrogena Ultra Sheer Dry Touch with Helioplex for the body. With SPF50 and PA+++ being the highest UVA rating, the sunscreen comes in 2 formulas – cream and lotion. Was tempted to try this but I just got a La Roche Posay Anthelios sunscreen so this one's gotta be shelved. If you've tried this, please let me know how you like it!
Its a Krispy Kreme mid-week!
So how's the week going for you so far? For me, I'm super glad that its Wednesday – I was surprised I even survived since my week had a very slow start. I even skipped yoga classes for sleep … shh… 😉
I also tried Krispy Kreme doughnuts for the first time at the new Krispy Kreme at Midvalley Megamall. Decided doughnuts aren't really my thing. How about you? 🙂
Stay beautiful,
Paris B