Here are a couple of deals I know about or have taken part in:-
Ditch and Switch I Nuovi Eyeshadows – bring your used eyeshadow to any I Nuovi Professional outlet (Not Sasa but department store applicable) and get 50% off any I Nuovi Eyeshadow (RM20+ after discount). Good chance to try I Nuovi Eyeshadows 🙂
Zara Sale on at Zara stores – I picked up a black cardi (finally!) and a couple more knit tops so I can cut down on my ironing 😉
Tiny Tapir Free Shipping on RUME Bags until 30 June 2009 (including international shipping!)
Biotherm Wave – If you see a Biotherm Wave bus in your area, run and catch it! You can pick up some product samples for women and men and try the new Biotherm Aquasource that's oil free so oily skins will love it.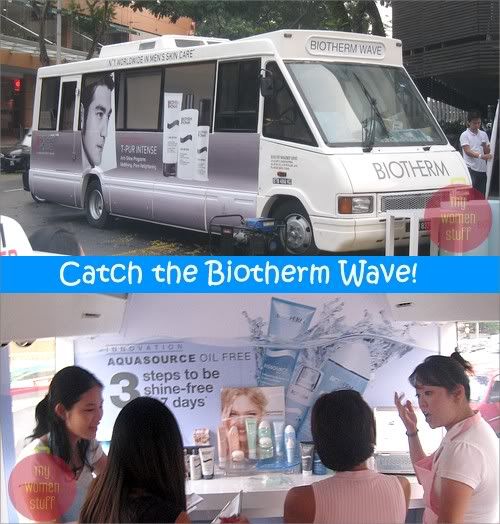 If you'd prefer to stay home (and stop the hardearned money from flying out of your pocket), here are some weekend reads to get you by:-
eye4Style – Summer sandals wreaking havoc on your feet? eye4style has some tips on making shoes more comfy!
My Women Stuff


Lancome Declaring Indigo for Fall 2009 Pictures & Swatches

A Touch of Blusher


A Touch of Blusher counts down the best summer 2009 makeup collections.

Eat Smart Age Smart




Madonna's and Kylie Minogue workout secrets

Beauty Match




Review: EZ Combs are WAY better than I expected

Splendicity Accessories


Fall 2009 promises to be full of gorgeous details, if Christian Louboutin's new collection is what we can expect from the rest of the crowd.
Happy weekend everyone!
Paris B