Day 16 of the 30 lipsticks in 30 days project features a mineral lip product I own. Its a lipgloss by Monave that comes in a pot but its so pigmented, I prefer to call it a lipstick instead.
Monave Mineral Lipgloss – Silk Garnet
This is my first and only mineral lip product so I have nothing to compare it with. Although it says its a lipgloss, its so pigmented it might very well be a lipstick.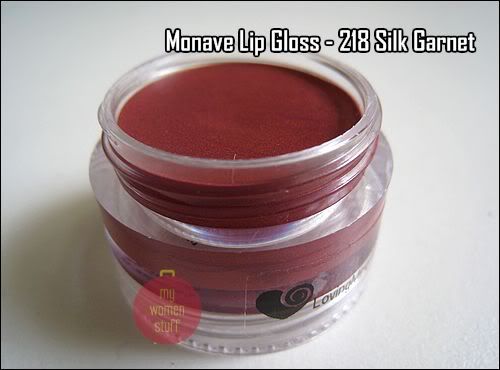 The colour Silk Garnet is a berry pink colour – more berry than pink. It goes on my lips pretty much my lips but better, adding colour and some shine. It is very pigmented and stays a long time so I hardly ever have to touch up.
That's good, but that is also bad because how on earth am I ever going to finish this? It comes in a tub and I use a lip brush to apply it.
I reckon you could use your finger to apply the gloss but because its quite pigmented I'd prefer not to. This makes it less portable and I have a bad habit when it comes to lipsticks in tubs – I tend to lose them. In fact, I'd lost this one just before starting this series and spent the first 2 weeks of the series hunting it down LOL…
You can get Monave lipglosses for RM28 a pot from lovingminerals.com. Affordable, long lasting and pigmented colours – definitely a bargain.
Stay beautiful,
Paris B