Has it been one month already? Where has all the time gone?!
Anyway, a month ago, I challenged myself and you to use just one blush and one eyeshadow for the whole month whenever you use makeup. The idea was not to use it up but to see how big a dent one can put in it.
Here are the results of my challenge.
Eyeshadow in Definite Makeup Twist n Shout
I stuck to using just one corner and there is a perceptible dip starting to form in that corner. Nothing drastic but if I were to go on using just this one product for the next few months, we'd be seeing a serious dip forming. Still, there's lots of products left 🙂
Blush in Cargo The Big Easy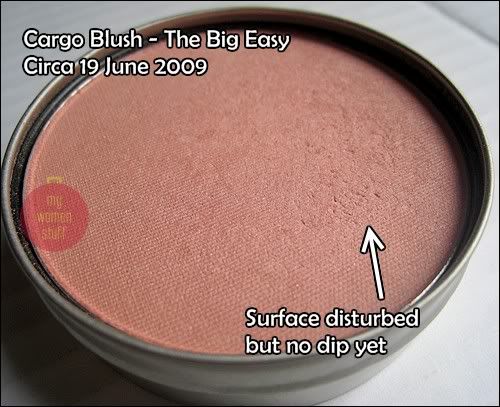 The blush does not show too much of a dip because I realised I can't use a regular blush brush with this one. I had to use a skunk brush so I used the Lumiere Minerals Duo Fibre brush. It picks up less color. There is no perceptible dip in the blush but the surface is disturbed compared to a month ago. If I keep at it, again we'll see a dip start to form but again there is a lot of product left.
So, what have we managed to prove from this little experiment?
I've learnt that:-
I can live with just one blush! LOL… but it gets boring
Color cosmetics are quite impossible to finish… ever!
I can get really creative if I need to be confined to just one colour for the eyes – I mixed Twist n Shout with all sorts of colours ranging from creams to beiges to greens and pinks. But I balked at blue 🙂
Here's 2 looks I managed to capture before I forgot LOL…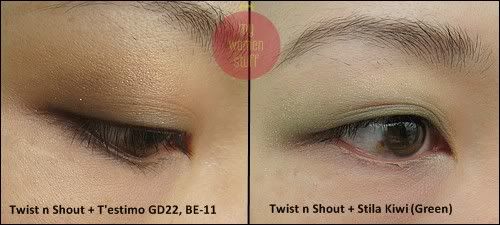 So now you've seen how my challenge went, how did yours go? Feedback in a comment below… 🙂
Stay beautiful,
Paris B