A couple of years ago, my regular line of skincare was the Biotherm White Detox line. I loved it! The products were gentle and although it wasn't "whitening" in the sense of the word, it was very nice. Then I got into other skincare and I left Biotherm.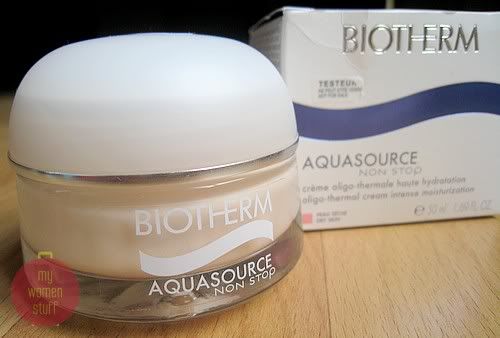 Recently, I was presented with a tub of Biotherm Aquasource Non Stop cream for dry skin. Now, I have been diagnosed with dry skin so it was worth giving this cream a shot. Partly due to the fact I'm a mad scientist and happy to experiment and partly sold by the claims of 5000 litres of spa water in one bottle.
The Aquasource Non Stop cream for dry skin comes in a heavy glass tub of light pink cream. The fragrance does not sit all that well on an initial sniff but it grew on me.
The cream is on the thick side but applies quite easily. One 50ml jar contains the concentrate of 5,000 litres of spa water and it promises to quench your skin and provide it with 24 hour hydration.
Unfortunately, it broke me out. 🙁
Continue Reading