I haven't forgotten about this one – just been too busy to draw a winner 🙂
First off, it is with regret that I was forced to disqualify many entries because of failure to comply with the rules. If you read the entry requirements, I was asking what brushes you presently needed and what you look for in a brush, not which set you want and why.
Once the disqualified entries were taken out of the equation, I wrote down all names on recycled paper and drew them out of a hat as promised! Here are the winners – Winners names are placed on/under the brushes you have won.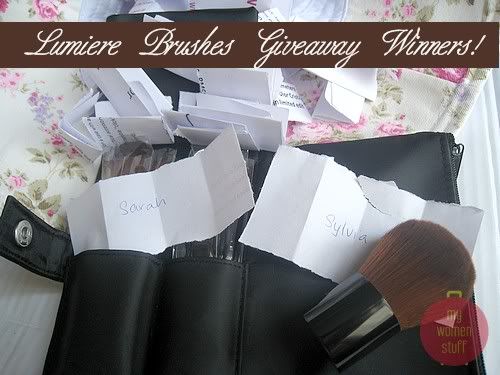 9 Brush Set Winner – Sarah
Kabuki Brush Winner – Sylvia
I will be in contact through email and you'll have 48 hours to respond or I'll draw another winner from the hat.
Thanks to everyone for taking part!