I've finally seen the Estee Lauder Vivid Garden collection and it is with regret that I had to pass on it on account of it being super sheer. 🙁
The whole collection is pretty to look at. That Vivid Garden Illuminating Powder (RM120) is quite a delight to the eyes. Swirled together you get a very light illuminating powder that goes on with white shimmer. Shimmer is very slight though so its no disco ball effect. The sales person told me I could also use each color separately. I didn't quite see the point because even the pink and purple swatched sheer. So sheer and light I couldn't get a picture. All that said, if you don't have a highlighter powder, this is pretty decent because you don't get high shimmer but a soft glow.
The 2 eyeshadow quads Jasmine Garden and Orchid Garden (RM140) were so sheer even the sales person agreed with me so. I was in fact on the point of giving up when I swatched the lipglosses and lipsticks and suddenly, Estee Lauder's forte in the lip department shone again.
Unlike the eye colours, the lipsticks were beautifully pigmented. The new Illuminating Pure Color Gloss is gorgeous in both the colours Lotus Blossom and Peach Blossom (RM70 I think). The Peach Blossom really called to me. The texture is thick and the shine is amazing not to mention the cute flower pattern on the case. The applicator is a brush and if I were more of a lipgloss girl, I'd snap this one up in a pinch! Its more like a liquid lipstick rather than a gloss so its seriously pigmented.
The Crystal Shine lipsticks (RM75 I think) too were worth checking out. Sweet Lychee and Crystal Coral both swatched pigmented with nice shimmer and shine. Again, both lip colors were tempting. I might have screwed up the labelling of the names above but I can't for the life of me remember now which is which 😛
I saw these at U Parkson 1 Utama but not at Jusco 1 Utama so I'm guessing its exclusive to Parkson or to the bigger Estee Lauder counters – I cannot be sure though. The one thing I very very nearly plonked down cash for was the new Double Wear Cream Eyeshadow in Ivory Lace (RM65). I was seriously taken in by it and the only reason I don't now have it is because they had no stock at the counter – whew! 🙂
Have you seen the Estee Lauder Vivid Garden collection? Have you any thoughts on it?
Its Friday… Tropical Friday!
Hurrah for making it through the week in one piece! Despite oversleeping a couple of mornings and being late for work, I made it through without too much excitement LOL…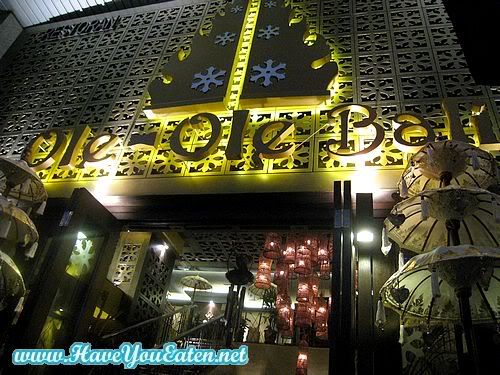 This weekend sees me donning flowers in my hair (if I pick up any) and channeling the tropical look (sarongs anyone? 😉 ) while indulging in some seriously good Balinese fare at Ole Ole Bali @ Solaris Mont Kiara. So, sarongs, flowers, flip flops, bronzer, bright tropical colours for eyeshadow… and we're all set for the weekend! Corny to dress up for dinner right? 😉
What are you up to this weekend?
Stay beautiful,
Paris B