Its Saturday again and the weekend so if you want to do some makeup shopping, try these steals and deals.
I Nuovi Beauty Bazaar – 40% off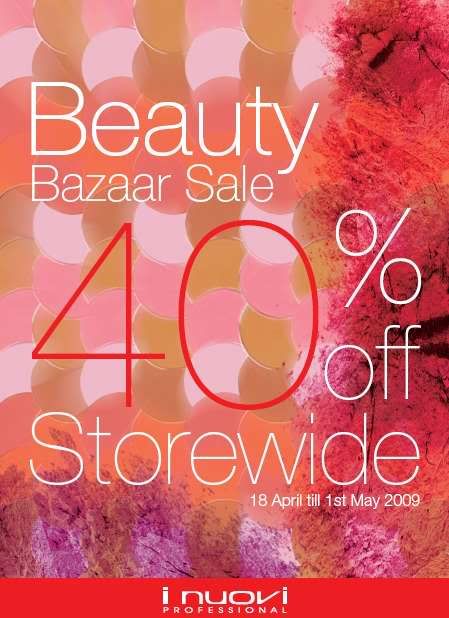 Again? Yes! So if you missed out the last sale, don't despair – you now have until 1 May 2009 to shop at 40% off at Sunway Pyramid! Lots of time to get that UnderCover undereye concealer or Gelbase foundation or blush or eyeshadows. The list goes on. Oh and there's no excuse NOT to get some false eyelashes!
Shiseido Maquillage 50% sale
At Shiseido counters Maquillage is going on 50% sale on many items – eyeshadow palettes, lipsticks, glosses… hop over to your nearest counter and check it out.

Stila sale madness continues until 30 April 2009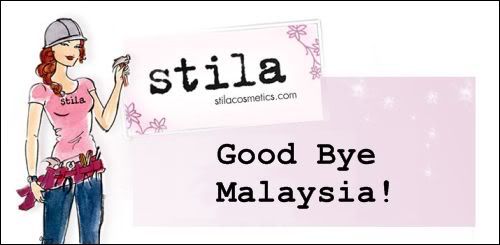 If you still haven't had enough Stila to set up your own counter or want to try the hype before they run back to the USA where Stila has apparently been picked up by Patriach Partners (an investment firm – why do they do this? Sun Capital practically killed Stila!) Investors don't "get" makeup or cosmetics. Find out what I like from Stila before you join the queue at the counters.
L'oreal 1-day only warehouse sale
Hopefully you are in time to catch this before you head out for the weekend. L'oreal Luxury warehouse sale is on at Parkroyal Kuala Lumpur 10am-7pm @ 25 April (Saturday) – Lancome, Shu Uemura, Ralph Lauren, Biotherm etc Expect long long queues or go towards the end of the day when pickings are lean but you can still snag a bargain or two.
Do share your Saturday steals and deals when you get back ok? Let us live vicariously through you hehe…
Have a great weekend
Paris B