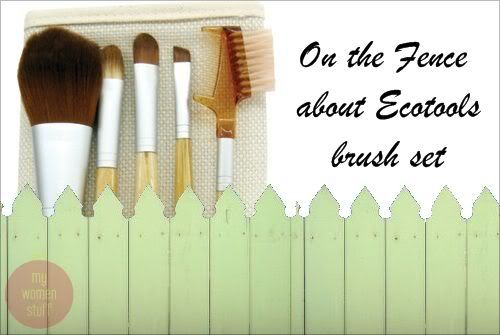 Update: Ecotools brushes are now available in Malaysia.
Not because I can't. I can now (and so can you), through Makeup Masala who offers international shipping.
A week ago I tweeted that I was not in love with the Ecotools brush set and a flurry of anguished replies asked me "WHY?!"
Here's my answer.
I must admit that much of my "obsession" with the Ecotools brush set has to do with curiousity. Because we cannot get it here in Malaysia and before this, it was hard to get due to lack of sites offering international shipping, I wanted it. It was also because everyone I knew who had it said it was SO GOOD! But recently, I had the chance to see and touch the set in person thanks to PrettyBeautiful who let me paw at her set, and immediately, I lost all interest in it!
Continue Reading