This is the 5th and Final week of the My Women Stuff 2nd Anniversary giveaways. Whew! It has surely been an exhilarating month, hasn't it! 🙂
This final giveaway is sponsored by me and is a thank you to all the readers for your support.
Prize #1

The first prize up for grabs is a cosmetics giftpack filled with various goodies!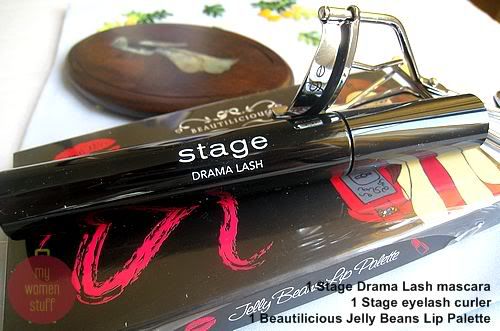 Prize #2 – only for Malaysia

A special prize for Malaysian readers is 1 Audio Couture Clutch worth RM180 with working speakers and some extra goodies!
Read on to find out how to win these. You might want to read through ALL the terms carefully before taking part. As the number of entries has been large, I won't be telling you where you went wrong so do read the terms. Also, your comment might slip into spam or be moderated so please don't be rude when your comment does not show up immediately. Nothing is instant in this world – not even instant noodles 😛