Next to blushes, my other crack is shower gels. I love shower gels of any variety from aromatherapy to floral, from fresh to spicy. I do shy from fruity though – if it smells to sweet to eat, its probably too sweet for me to use – thats my philosophy. So, when I saw and smelt the shower gel from the new Moroccan Rose collection at The Body Shop, I knew I had to pick it up.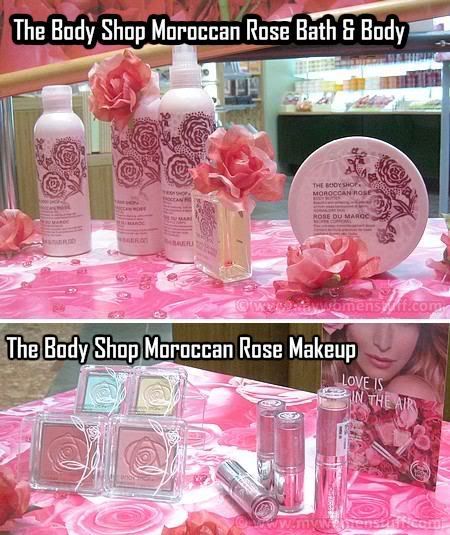 In the pretty pink bottle, the shower gel smells lovely – a delicate fresh floral smell of roses. I could just imagine my shower stall filled with the lovely smell of Moroccan Roses after my shower. What a treat!
All that remained in my imagination however. When I excitedly took the shower gel home and into the shower, I was immediately disappointed. There was barely any scent at all!

No fresh roses, no lovely lather. Nothing. It was as good as using pure glycerin on my skin and only when I put my nose up close to my palms did I smell anything resembling roses. The scent did not linger on my skin or in the air.
Boo!! 🙁
At RM45 for a 250ml bottle of shower gel that smells of nothing in the shower, and leaves my bathroom smelling of nothing, it is abominably expensive. Ok, so it cleans my skin – somewhat – thats about the only saving grace there is. Thing is, I bought this one not for its skin cleaning properties but for the promised Moroccan Rose scent! Lucky for me I redeemed my Body Shop points for this one so I did not pay full price … but still! What a waste of points! 😛
On a happier note I got one of the Roseflower lipsticks too. At least that did not disappoint me that much. Wait for my thoughts on it coming soon.
Pros: Cleans the skin

Cons: No scent in the shower

[rating:1/5]