In all the time browsing the forums makeupalley.com a brand of makeup brushes would pop up very often that intrigued me – Sonia Kashuk found at Target. Yep! Not a high end brand of brushes, but a cheap (relatively) line at a cheap department store…. but found only in the USA – BOO! 🙁
So I asked around but for some reason, no one could help me get it. Friends who went to the USA too could not find the brushes for some strange reason. However, being patient has its virtues because my lovely gal-pal Giddy Tigress has delivered the popular Sonia Kashuk brushes right into my grubby little paws! 😀 Thank you so much, GT!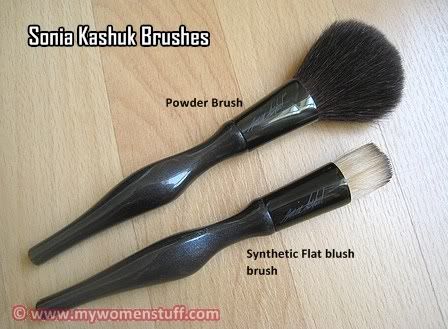 A couple of days ago, I received my Sonia Kashuk Powder Brush ($19.99) and Sonia Kashuk Synthetic Flat blush brush ($14.99). 2 brushes I'd been wanting for the longest time, especially after reading about them on Karen's blog.
I have only just washed them so you'll have to wait for my full review on them later. On a preliminary view, I can tell you this – the powder brush rocks my socks! It is so super duper soft that I, like Karen, can barely stop brushing it against my face just to feel the awesome softness on my skin. Nothing, and I mean NOTHING I have in my brush collection is this soft. Its like cotton candy 🙂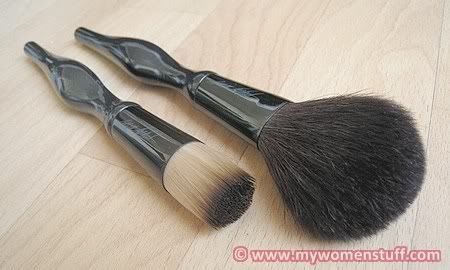 The Synthetic Flat Brush is meant for cream blushes but can work for powder blush and foundations too. I will be testing it out on the various mediums later. I must say I was quite surprised that the brush head is so small. Can it really do the job? I have an Anna Sui Flat Top blush brush that I love for applying blush. Can this match up? We'll have to see.
I also received this blue marvel. Hands up anyone who can tell me what it is? No, its not ear plugs and its not naughty! 😛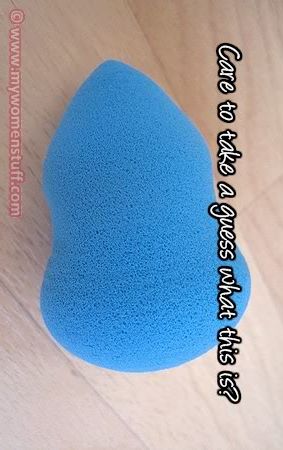 Enjoy the weekend everyone!