No updates today because I have a policy of not working on my birthday and that includes blogging! 🙂
I'll be back soon with more posts (the arsenal is building up!) but for now, why don't you check out some previous reviews or look to see what are the featured brands I have reviewed thus far. Or maybe even take the poll on the sidebar.
Oh and I got this very unexpected gift package in the mail from Jojoba who is a darling and who has been my local makeup buddy for a couple of years now pre-blogging (even if we have different tastes on some things – variety is the spice of life after all!).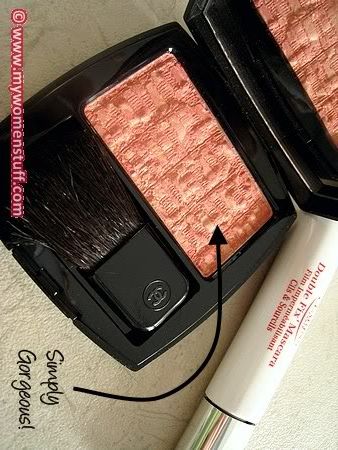 It was the Chanel Tweed Blush in Tweed Corail and her favourite Clarins Double Fix mascara that makes all mascara waterproof! I tested the Chanel Tweed blush today – gorgeousness! Thanks girl! 😀
I'll be back soon! 🙂
~ Paris B ~