Guess who's in Marie Claire magazine for November 2008?! 😀
Not on the cover (of course! Though I wish I could be that tall!)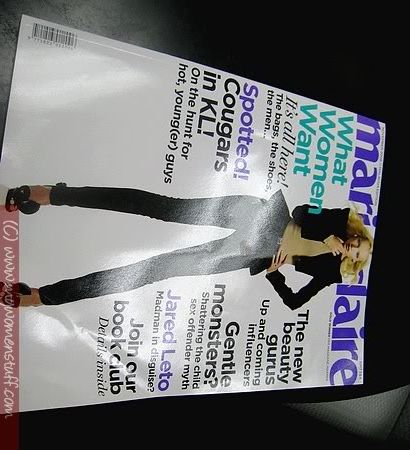 If you flip on over to page 149 there in all its glory is my short little interview with Marie Claire together with picture! OMG! 😛


I was called "The Blogger" and yes, I'm known there also as Paris B! 🙂 I'll try to get a scanned copy up soon (I don't have a scanner) . My thanks to the lovely Afdeza and crew for the article and pictures and to Ee-Tan for alerting me to the fact the November issue is out!
Coming this week too! What a wonderful birthday gift to be sure! 🙂
Update: 12 Oct 2008
Here's the scanned article for those who have no access to the Malaysian Marie Claire November 2008. You may click to enlarge.