I received a whopping 61 entries for this contest and I am truly gratified! Malaysian entries totally outstripped the ones from the rest of the world but I'm thrilled that there at least 20 entries from all over the world! 🙂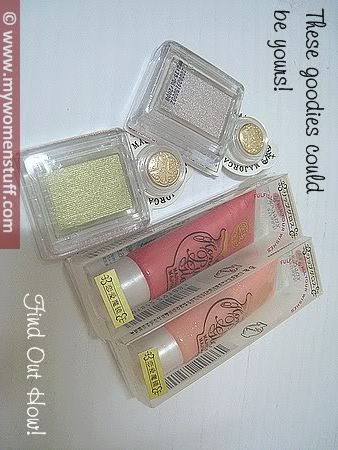 Anyway without further ado, here are the winners for the Majolica Majorca Giveaway from Malaysia and The World as picked by random.org.
Malaysia – PinkCloud
The Rest of the World – Blu3, Canada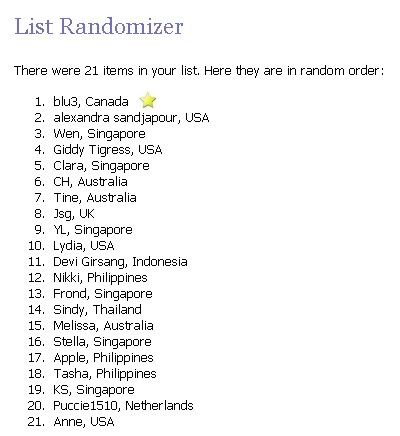 Winners, I will be contacting you at the email addresses you supplied for your mailing address so keep a watch out in your inbox. If I don't hear from you within 48 hours, your prize will go to the next name on the list.
To all those who did not win, don't fret. There will be a festive giveaway coming up in a month or two which promises to be very exciting. I can't wait to tell you all about it! 🙂