I had a blind date sprung on me recently and I found myself in an unenviable position of going "Uh oh… what do I wear? How do I look?" Since it was dinner on a weekend, I found myself with time to work out my look and I thought I'd share my thoughts based on this and other previous experiences. Keep reading because there's also a Giveaway at the end of this post! 🙂
Where to go?
If its dinner that's planned, try to arrange for a restaurant that you have been to. There is nothing more stressful than wondering what to eat at a new restaurant with someone you barely know! Try to aim also for a restaurant with slightly dimmer lighting (but not so dim you can barely see) and one that's popular but not overcrowded so you don't feel rushed, yet if the date isn't up to par, you aren't caught in an awkward situation with only 2 of you present. Dimmer lighting is also more flattering 😛
What to wear?
I always wear something comfortable. Skirts or pants don't matter in this day and age to me, although skirts and dresses are more feminine. However much depends on the image you want to project. I opted for a pair of comfortable black wide-legged slacks and a shimmery blue satin top, knowing of course that this bright shade of blue is a flattering colour on me! 😉 I may be conservative but I don't like showing off too much skin on a first date, so I kept my outfit subtle. I topped it off with a roomy clutch to carry my essentials since I was driving – I never believe in getting picked up on a blind date!
What about shoes?
Wear a comfortable pair of shoes. Don't try to be adventurous and wear that new pair of slinky heels. You might risk getting a blister and hobbling in front of your date isn't flattering to you!
What makeup?
For blind date or first date makeup, I always prefer going with a more muted look. Much depends again on whether you know the person or not. If you don't, a deep smokey eye might scare him off! So, this is the look I went for:-
Face: I kept the face softly luminous, using Maybelline Angelfit powder foundation lightly over concealer and then dusting my favourite highlighter lightly over the face. Under dim lighting, using highlighter will give a softer more radiant look. If you have an angular face, this trick helps soften the edges and highlight cheek bones.
Eyes: I don't do smokey eyes very well, so I did not. If you are good at doing a smokey eye look, then by all means do it because it spells sexy! However, "sexy" wasn't quite what I was aiming for on this first blind date, so I compromised. I used my favourite grey and silver for an evening look that wasn't too dramatic.
Finally, open your eyes with mascara. I used Maybelline Volume Express mascara in Black which a friend had told me is comparable to any high end volume mascara! This was the only new item I tried in my arsenal, and boy! was she right!! I will have to do a separate post on the comparison soon. I used 2 coats of mascara on curled lashes and va-va-voom! What a difference mascara makes!
Cheeks: I kept the cheeks toned down with a light pink blush because I planned to play up my lips! All I went for was a blush of colour, nothing strong.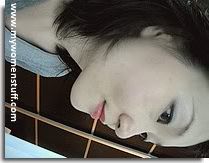 Lips:
Since I'd kept my eyes and cheeks relatively light, I played up my lips with a red lipstick- one of my favourite lip colours (and because I know that red lipstick suits me!). I had a bit of a problem initially, because my lips were feeling a little dry and flakies were showing. However, I remembered that the
Maybelline Water Shine 3D Collagen
lipstick
(my latest lipstick love!) with its water and aqua-collagen ingredients promised moisturized, soft and smooth lips so I went for that one. I chose the brightest red shade in
301
, which was a bright red yet sheer enough not to look over done and pigmented enough to impart a lovely colour on the lips. I work best with slightly warm colours and 301 has warm tones and the colour really brightened up my face. The beauty with sheer lip colours is that you can wear bright colours like red which you may not usually try. I personally love red for lips – the brighter the better; and the more glamorous I look and feel!
I don't quite like using gloss and from previous experience, having lip gloss slathered over your drinking glass is not very impressive on a first date (at least that's what I thought!) At least with the Water Shine 3D Collagen, I could have shiny lips without the goop of lip gloss. Even better, the new shine lock and release formula of Water Shine 3D Collagen allows shine to be reactivated by pressing lips together thus extending shine over time. In everyday speak, that means less touchups! Of course, if you love lipgloss, then by all means, use it for the high shine and gloss it offers.
Spritz a light perfume and voila! You're done! At least I was. 🙂
Have Fun!
Unfortunately, at the end of the day, my blind date did not go all that well… boo! But hey! At least I knew that I was looking good! 😀 Do you have more tips for getting ready for a blind date or first date?


In line with my previous post on the new Maybelline Water Shine 3D Collagen lipstick, I've worked something out with Maybelline for you dear readers – A Giveaway! 😀
The prizes are:-
1 GRAND PRIZE of a Water Shine 3D Collagen lipstick and 1 signature mascara + a mystery item
4 Consolation Prizes of a Water Shine 3D Collagen lipstick
So, we are going to have 5 winners this time round! Woohoo! 😀
To qualify, simply answer these 2 questions:-
What was the lipstick I used in my makeup above?

Tell us your most interesting blind date or first date story or Tell us your tips for getting ready for a blind date or first date.
Please leave your answers in the comments box below. No Emails this time.

To have more reader participation, I will get some carefully chosen judges to shortlist 8 potential winners and you, the readers will then vote for the best 5 entries in an upcoming poll. Sounds good to you?
Some simple basic terms:
As with previous giveaways, each person is entitled to only 1 entry so please only leave one comment.
Please keep it clean and wholesome fun.
Contest is (unfortunately) only applicable for those with a Malaysian mailing address. Sorry international readers!
Contest will run until 12 noon

8 August 2008

and comments will be closed after that. The shortlisted 8 entries will be announced on 11 August and the winner announcement will be made on 18 August 2008.
Unlike previous giveaways, this one is open to everyone regardless of whether you have won anything before or not!
Want to win? Tell your family and friends – the more the merrier! Have fun!
Subscribe for email alerts (see sidebar) or subscribe in an RSS feed reader (click on the Subscribe button) for upcoming updates!