I'm back from my short little break (too short if you ask me!) and it'll take me a while to get back into the swing of things, work included! Can you say backlog?! 😛
Anyway, where was I? HONG KONG! 😀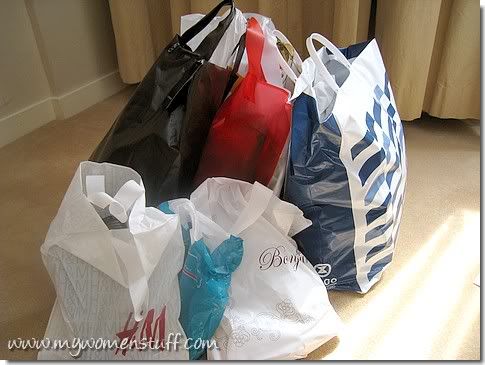 Land of the food and the shopping! I ate a LOT (I'm very sure I've put on a kilo or two) and I walked a LOT (my legs are still hurting) but surprisingly enough, I did not shop as much as I hoped to. Lots of sales were on but nothing caught my eye. I will write more about the shopping to be found in Hong Kong soon in the weeks to come, including a treatise on the makeup to be found in HK (based on memory). In the meantime, here's my not very large haul:-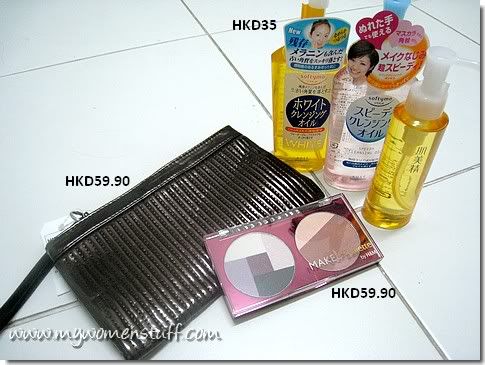 I told you I didn't buy a lot didn't I? This was all the beauty stuff I bought from Sasa and Bonjour with only ONE makeup item. I did buy a lot of cleansing oils because they were so cheap there! I got Kose Softymo cleansing oils (which I'd used before) at only HKD35 per bottle. Needless to say, I bought them in bulk!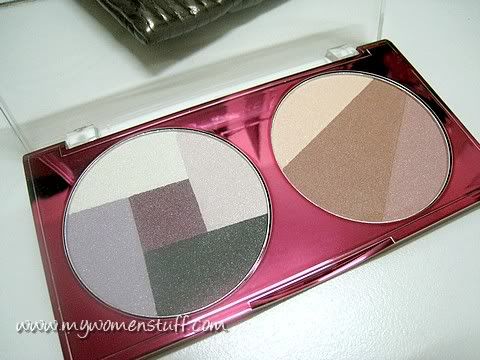 The bronze wristlet and makeup palette came from H&M. At only HKD59.90 each I couldn't quite pass them up! I am wearing the palette today and I am truly amazed at the quality.
From Watson's I picked up an Avalon Organics lavender cleansing gel and a Max Factor 2000 Calorie Mascara (because I'd read raves about this).
I did also indulge in some clothes for work from G2000 and casuals from the Esprit Outlet, and a pair of Naturalizer shoes from Sogo. Compared to previous HK shopping hauls, this was quite pathetic! 😛
Foodwise I indulged and yet found I had only eaten roast duck ONCE in the 2 days I was there! Not enough! I'm going to have to go back for more 😉 In the meantime, I'll provide updates on the stuff I bought as and when I've had the opportunity to use it.