When I first heard about Nars Cosmetics, it was their blushes that attracted me. After all, I'm pretty much addicted to blushes!
I thought I had to have ALL the Nars blushes available. And I nearly did too until the money gave out and my interest waned. 🙂
Lately however, I've found myself falling out of love with Nars blushes. For some reason, I found that the blush colours, albeit very pigmented and therefore showing up prettily on the skin, were a little too garish for my taste. I even found myself turning more to Nars Orgasm lookalikes, rather than use the real thing. This was odd.
Part of the problem lies with the colours. The blush colours available are varied and very pigmented. So, it became a hassle to use them. I had to be so careful all the time when using Nars blushes and these days I don't have the luxury of time in the mornings.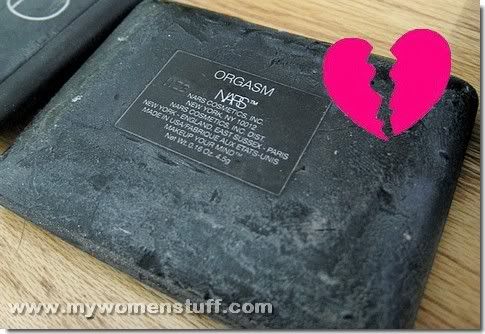 The main problem for me however, lay with the packaging. I had 3 blushes go crazy on me. The signature rubber Nars packaging started to melt on me! You can see how horrid the packaging looks on my Orgasm blush – like it has leprosy. It is sticky and tacky and just awful to hold.
I actually had the clasp of my Nars Orgasm blush break just as I was holding it. For someone who likes their products in their original packaging, this really irritated me.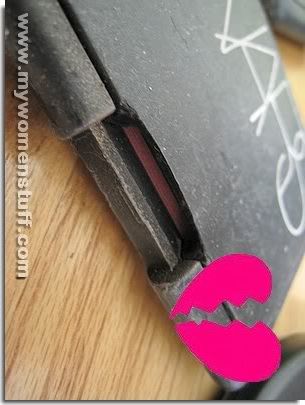 I attribute part of this degeneration of the packaging to the hot and humid tropical Malaysian weather. The other part of my attribution is to the designer and manufacture of the packaging. Whoever designed the Nars rubberized packaging did not take into account the fact that this product might be sold worldwide; and elsewhere in the world, it is sunny and humid all year round. I believe that the Nars rubber packaging would work well in a cooler climate but it falls apart in Malaysia's hot tropical climate.
So, in a fit of pique, I gave away many of the blushes to friends and family (the non degenerated ones). I'm still keeping some but my Nars blush collection isn't as extensive as you see in this picture anymore. I'm not the first person to whom this has happened. I've read quite a few similar complaints about Nars packaging on Makeupalley.com and the ones complaining were located in the USA but in warmer areas so this looks to be a manufacturing and design problem.
I may return to Nars Cosmetics if they ever change their packaging. In the meantime, I'll just stay with what I have until they fall apart totally. So, be warned if you buy or plan to collect Nars blushes. Some day, their packaging might just melt on you too!