I'd known about the upcoming Stella McCartney for LeSportsac collection for a while. I was reminded of it again a couple of weeks ago when a sales assistant spoke about it, saying that the Tokidoki for LeSportsac is discontinued and will be replaced with Stella McCartney and that prices will be very high.
When I was down in Singapore over the weekend, I happened to chance upon the Stella McCartney collection and snuck a picture.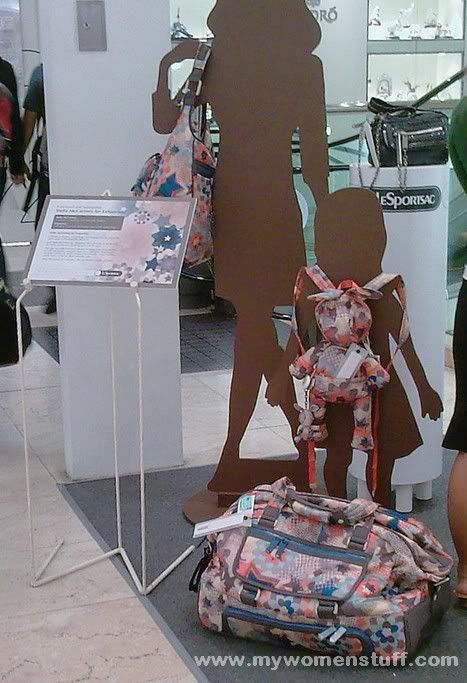 The bags don't feel like regular LeSportsac bags. The nylon is softer and there's almost a satiny quilted feel to it which is nice. The collection seems to place emphasis on travel with a collection of travel bags and camera bags which also double up as handbags. The bag designs are unique and do not come in the regular LeSportsac line. Pity, because I'd have liked to see some of the regular bags come in the Stella McCartney print.
The Stella McCartney prints veer towards the pastel with one exception of the pop print, which is bright with splashes of orange and bright blue. It is the print in the picture above. Otherwise the others are rather muted. The bunny backpack is in the Posh Print.
I saw in my most recent Isetan mailer that the travel bag in the picture above is priced at RM1,800. Are you shocked? I am! Then again, its expensive for LeSportsac but cheap for a Stella McCartney so I guess its a toss up.
The Stella McCartney for LeSportsac collection is available at all LeSportsac boutiques and counters.