I don't usually pay a lot of attention to celebrities but one day, I came across an article in the Daily Mail (UK) about JK Rowling famous author of the Harry Potter series. I used to like reading the Daily Mail. It was a fun newspaper – rather tabloidy but fun.
Anyway, the article was focused on JK Rowling and the improvements in her looks throughout the years. I've attached the pictures here to make it easier to read. But do read the article in the link above. It is terribly informative and a good read.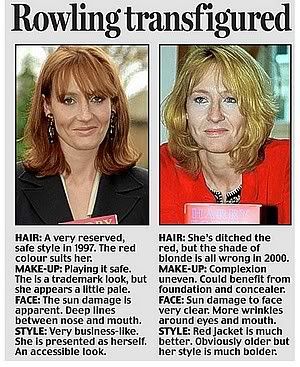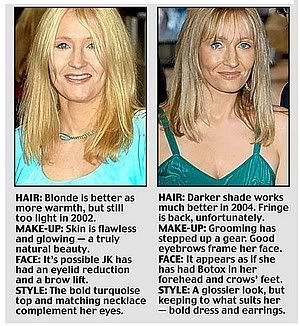 All I can say is "WOW!" She looks simply amazing in the last photo – positively radiant and glamourous. Isn't it impressive what money can do for your looks?!