I received the latest newsletter from Isetan KL and was taken in by their dresses. They have collaborated with some local designers to launch some collections for Isetan's in-house brands like Cultivation and Cescendo.
Here are 3 outfits that caught my eye.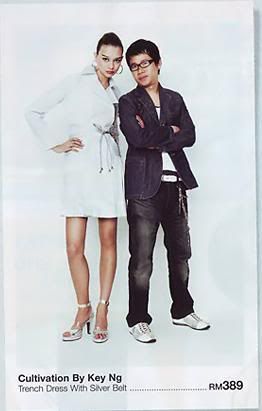 Â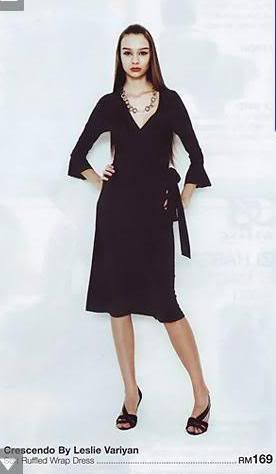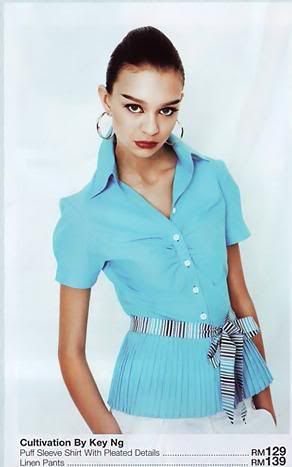 The turquoise blouse was eyecatching to me because of the colour. Somehow this colour makes me look ultra-fair = love hehe… Of course la, must wear things that make you look good right? Its RM129 but when I actually saw it in store, somehow it didn't look as good as in the picture. I was in a hurry though so I'm going to look again.
The other thing that I really liked is the black wrap dress. I've been dying to get one ala Diane von Fusternberg whose wrap dresses are a fashion icon everywhere. I wonder if it'll make me look fat though 😛 I'll take a look anyway. I couldn't find it in Lot 10 the other day.
And here's another nice looking dress.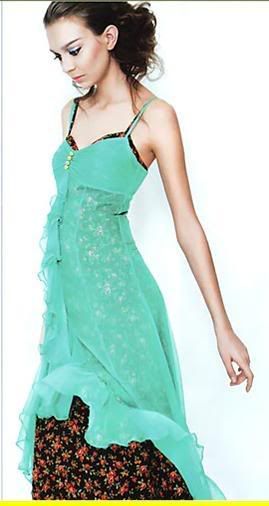 Actually, its 2 dresses. The top chiffon layer is a whopping RM1,099 while the bottom layer (sold separately) is RM999!!! Shocked or not? I was. I cannot imagine paying RM1,099 for a thin layer of chiffon that I can only wear over another layer of clothing or risk shocking the general public.
That said, I think I'll drop by Isetan soon, if only to look for that elusive wrap dress.