This morning, I woke up feeling and looking like this character below:-
My hair was not a pretty sight I can assure you. I scared even myself 😛 I don't know what happened to my hair in the middle of the night but I vaguely remember having some vivid dreams and waking up in the middle of the night with my hair all over my face.
Here's something that has helped me recently – the Sunsilk Smooth and Manageable Leave in Conditioner treatment.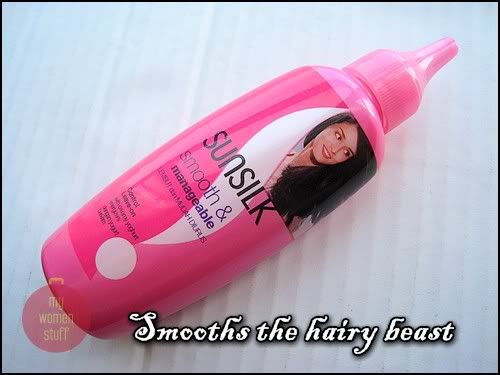 The ad on tv promises you that in 1 minute you'll have long smooth hair to tempt any male at the lifts into either helping you carry something big and bulky or into forgetting his own head. So of course I had to try – never mind that I have short hair 😛
Unfortunately for me, the drive to work was uneventful and there was no one at the office lifts when I got there so bleh… to enticing males into doing your bidding 😛 Truth is, it takes less than a minute to smoothen the leave in conditioner through your hair. It does make the hair more manageable and less flyaway and messy and does not weigh it down.