As most regular readers will know by now, I love my bags so when AliceWonders.com offered to sponsor the giveaway for Week 1 of my 2nd Anniversary Giveaways, I was thrilled. This giveaway is also in conjunction with International Women's Day which is in March.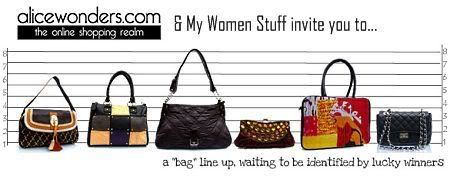 Week 1 kicks off with 2 very generous prizes from Alice Wonders.
The Prize
2 lucky readers stand to win 1 bag each from Alice Wonders. You will win the bag of your choice from their website.
How do you enter?