Guerlain joins the ranks of the European beauty houses in showcasing a strong look for Fall 2009. Seriously, I'm really loving the Fall collections this year from most of the fashion houses. Maybe because I'm into strong looks too 🙂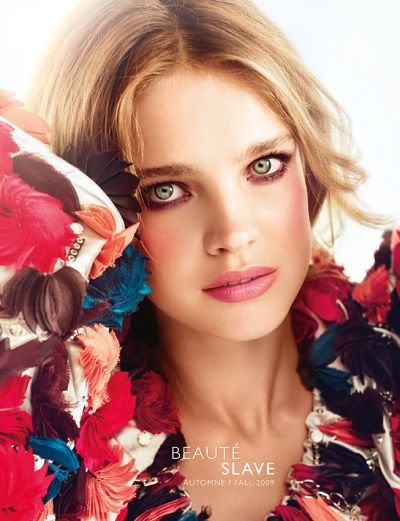 Guerlain's Fall look is inspired by the lovely Salvic ladies with limited edition palettes and lipsticks in the new collection.
The limited edition star product is the Volga Princess palette (RM252) – an eye and lip palette in lovely packaging. The other eyeshadow palette is Tsarina (RM186) which looks gorgeous and has the signature filigree sprayed on the surface. I love how it looks but I'll have to check how it applies. I remember Midnight Butterfly last year that looked pretty but swatched so sheer I was disappointed.
The other limited edition signature item from the Beaute Slave collection is the Russian Doll radiant liquid blush (RM130). You can read my review and swatch on this one 🙂
2 new Rouge G de Guerlain lipsticks (RM158) in Graziella and Giovanna complete the limited edition collection. I'm still thinking of trying the Rouge G lipsticks – perhaps for my birthday … 😉
There are a couple more items but lets leave budget constraints aside – which item calls out to you? 😀Continue Reading