Day 14 of the the 30 lipsticks in 30 days project features a lipstick from Bourjois. This one was purchased from Singapore a while ago and is a color even if its not in a formula I really am enamoured with.
Bourjois Lipstick – Framboisine pour Felines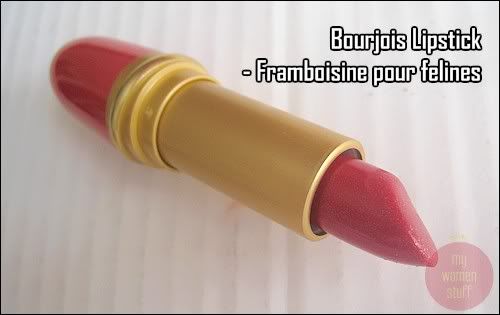 Bourjois lipsticks come in a plastic case and looks fairly cheap. Its not all that cheap (I can't remember how much I bought it for) but its cheaper than department store. There is a strong scent which turns many off.
The texture of this lipstick is rather dry and this particular line has been discontinued. The colour however is a lovely fuchsia shade I find remarkably wearable.
Continue Reading