Day 22 of the 30 lipsticks in 30 days project features Clinique Butter Shine lipsticks, one of the few cosmetics from Clinique I like.
Clinique Butter Shine lipstick – Berry Blush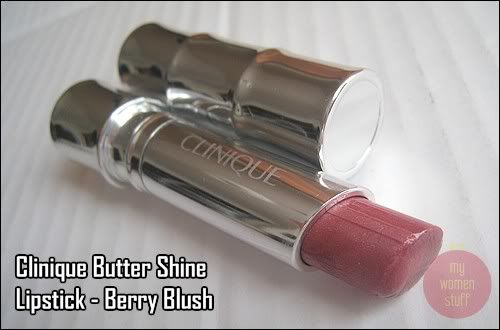 The first thing I love about Clinique Buttershine lipsticks is the case. I love the whole bamboo effect of the case and the metallic effect and heft which makes it feel and look more expensive than it really is.
The texture of this lipstick is like that of a gloss – shiny and sheer which I'm fine with. Some days you want strong pigmented colour and other days you want sheer barely there colour and shine. If you leave it in the heat too long, it melts a little. I learnt it the hard way when I left it in my car in the sun one day. Oops!