I scoffed at the Maybelline Eyestudio quads when they were first launched. I still scoff at them – sorry Maybelline! The colours were just too sheer and matte for me. So I wasn't expecting much of the new Maybelline Diamond Glow Eyestudio palettes.
I never thought I'd own any Maybelline eyeshadows but then you know what they say about using the word "never" – Never say Never because the new Maybelline Diamond Glow palettes are worth a look!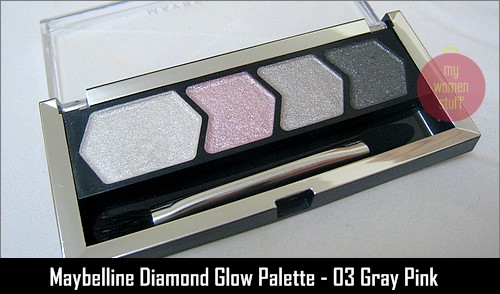 The quad I have is 03-Gray Pink. Its a set of 4 gradational colours being a white highlighter, pink colour, silver and dark grey accent colour. All colours are shimmery – yay! If you aren't into shimmer don't be disheartened – the shimmer isn't disco-ball and is in fact more of an iridescent glow 🙂 It reminds me of the Japanese style of eyeshadows and imparts a nice 3D effect when applied.
The colours do swatch and apply light and unless you have a very dense brush, it might be best to use a sponge tip applicator or your fingers to apply these shadows. For once, I'm not going to diss the sponge applicator that comes with the palette LOL…
Continue Reading