Fall already? Well, not yet but I had to show you what Lancome has in store for Fall 2009 with the Declaring Indigo Collection. I loved how it looked in the pictures I'd seen so I was super thrilled to play with the preview products and pick up some product swatches.
This is the second collection by Lancome's designer Aaron de Mey which make me think – rock chic. Its certainly colours much stronger than I'd ever seen in previous Lancome collections – and I like it!
The star for me is the Indigo Royauté eyeshadow palette – 2 Indigo blues (one flecked with gold and another satin in texture), one bronze and one gold.
I can just imagine how it'd look on the eyes especially if you can pull of strong eye colours or blues on the eyes. I actually saw this on someone recently and its pretty amazing!
The other eyeshadow palette is Or Liberte palette which has 1 sparkly black shadow, 1 bronze, 1 neutral and 1 gold. This one didn't excite me much mainly because I'm more into colour.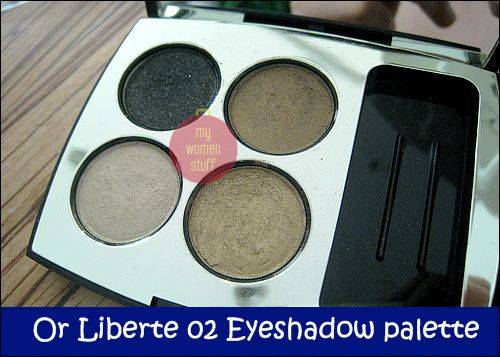 More pictures below – picture heavy!