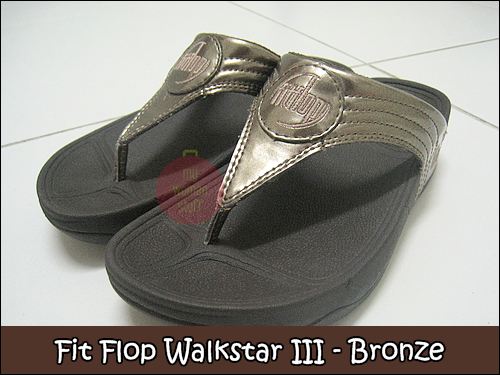 Slightly over a month ago, I succumbed to getting myself a pair of FitFlop slippers at the last Isetan sale. FitFlops as we will recall were made popular after being featured on Oprah (I base this on the internet and on the promo video they keep showing over and over) and by people who claim to have had their butts and legs toned after wearing them.
Since I got them, I've been wearing my FitFlops religiously at every opportunity. I only stop short of wearing them to work not because I can't but because it would not look right with office attire 😛
So after 1 month of flipping and flopping around in them what do I think of the FitFlop?