One of the nicest things about travelling and stepping into airports is the duty free shopping. I don't always end up buying things – in fact, I usually end up buying nothing at all at duty free! But there will always be things that catch my eye – stuff you don't always see at the regular counters.
And these things are the duty free travel exclusives – exclusive makeup palettes, skincare sets etc. Here are a couple of items that caught my eye as a matter of interest less than as a matter of wanting them.
Shu Uemura Travel Exclusive eyeshadow palette – S$77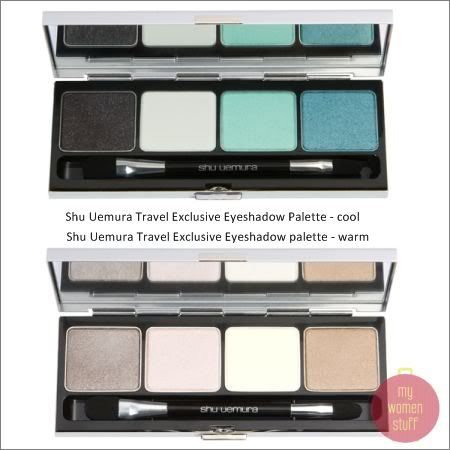 I don't know if this eyeshadow palette is available at all airports or on all other airlines. I saw this on Singapore Airlines and would have gotten the Cool palette if I could wear Shu Uemura eyeshadows. If you are a collector or a fan of this brand, you might want to place this on your wishlist if anyone you know is going to fly SQ!
Yves St Laurent French Manicure set – S$60
I was quite fascinated by this product. The instructions say you are to draw a white line with the white pen then use the pink pen to apply a layer of light pink on your nail to have a french manicure. I would have liked to see how it really works or if it lasts. Gimmicky but a fun gift I reckon.
Continue Reading