If there's one thing NARS is known for more than their pigmented blushes, it's their provocative names of their blushes. Orgasm, Deep Thoat… *nudge nudge wink wink* So, a new blush by the sedate name of Unlawful, seems almost plain. But plain this blush isn't. In fact, in some countries where the risque names are a little frowned upon in polite conversation, the naughtier names are replaced by numbers. So by way of example, Orgasm is listed as #4013 in the tester tray and this is true not just here in Malaysia but also in Japan, I'm told.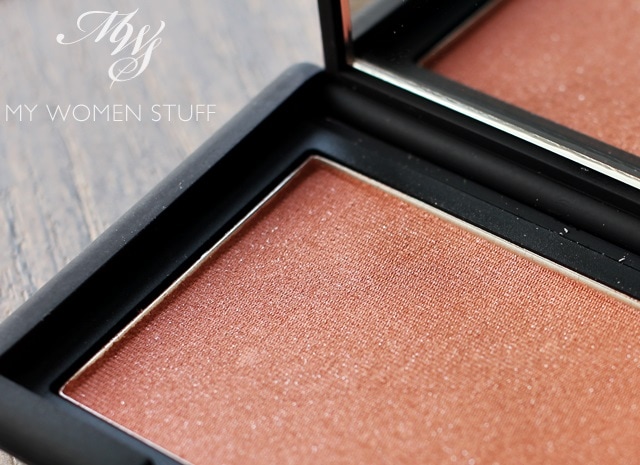 Unlawful was released in the Fall 2014 Night Caller collection but is a permanent item. Hallelujah! I like it when brands do that. Enough of all the limited edition stuff. Some items deserve to be made permanent!
NARS has described Unlawful as an "amber pink with silver pearls" and while I have no idea what amber pink entails, to my untrained eye, it looks like a warm peach with a rosy tone. Peach. I started out wearing peach blushes way back in the day, and it only took me 10 years to realise that I look better in pink. Bah
But you know, I took this for a spin and while I can't say with 100% certainty that I love this blush, I do think this is a nice shade that will look slightly different on everyone depending on your skintone and that's what makes makeup fun, my friends!