Ok, who doesn't enjoy eating fried chicken? You don't? Oh dear, I don't think we can be friends anymore
I enjoy a good, old school fried chicken that is basically no-frills and easy to marinade and when tossed into hot oil, emerges as golden brown, fragrant comfort food goodness. Ah!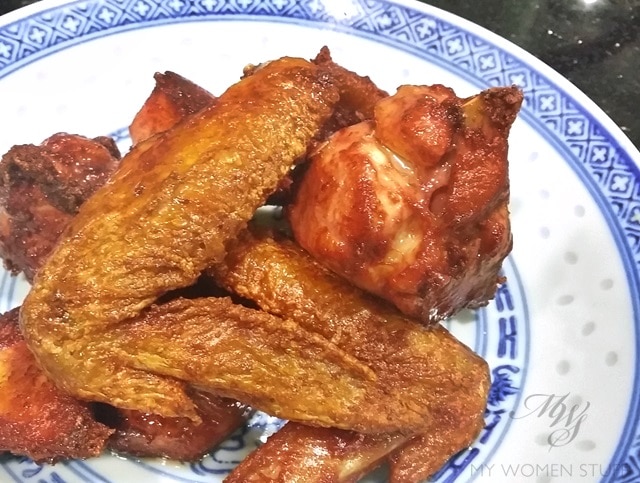 I made this just a few days ago and posted it on Instagram (where I talk as much about food as I do about beauty) and someone asked for the recipe so I thought I'd do a quick Scrumptious Weekend post. I haven't done one of these in a while apparently. The last was in February! Gosh… yes I have been eating and cooking in that time haha!
So here is my super easy, super quick recipe for Fermented Bean Curd (Tau Ju) Fried Chicken and if you have a good recipe for fried chicken, please share!