When pressed for a favourite lipstick formula, I tend to gravitate towards the Dior Addict lipsticks. I've been huge fans of them ever since the days back when they came in an opaque dark blue case and a gold holder. If you remember those, congratulations, you too must be a fan!
I have stayed pretty loyal through the years but it wasn't until recently that it struck me that the Dior Addict lipsticks and glosses and now the new Fluid Stick actually reflects the Dior Addict perfume bottle! Erm yes, late to the party
I was recently introduced to 2 more additions to the Dior Addict makeup range – the It-Lash and It-Line.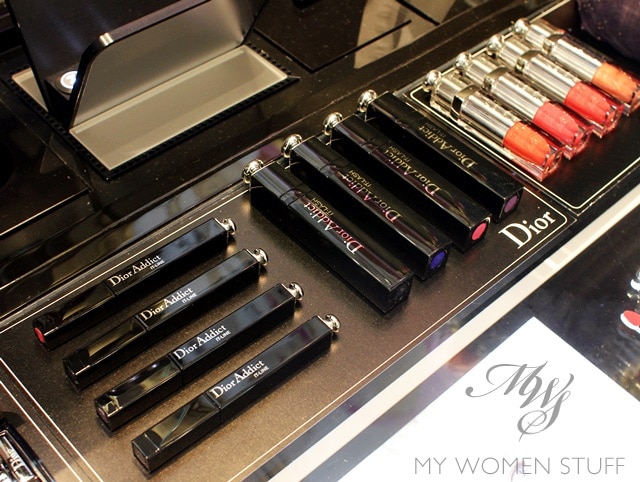 These are a brand new range of mascara and liquid eyeliners respectively and a part of the growing Dior Addict makeup range, which previously only focused on the lips. This time, Dior wants to highlight the eyes – the windows to the soul
Like the Addict lip products, the Dior Addict It-Line and It-Lash come packaged like the perfume, with the knob at the top, which is purely for aesthetic purposes. Well, not quite either because for the liner at least, wedging your finger against it actually helps you control the liner better. The tubes are a sleek and simple square glossy black with silver knobs at the end.
I'll quickly show you some fun things about this new launch from Dior for the Summer 2014. The It-Line liquid lider and It-Lash mascara in black are permanent colours but there are another 3 very fun colours to look out for as well