I have great love for Shu Uemura Hard 9 Brow pencils especially the way they are beautifully shaped into that sword shape that makes it a breeze to pencil in brows. It was so good, I reviewed it twice, right on this blog right here.
I never got the hang of sharpening and shaping it myself so I always send mine in to a Shu Uemura store/counter, which is a complimentary service, and this is where I ran into problems. I get wildly differing service and shapes of my brow pencils at different counters/stores. Generally, the Mid Valley Megamall store is efficient and friendly and my pencils come back looking good and well shaped. The counter at Pavilion KL is horrible. My pencils always come back looking 2 inches shorter than when I left them there and the service is surly. I wonder what they do to them – eat them? But recently, even the Mid Valley store failed me with quite ugly looking pencils so I got a wee bit fed up. I needed some brow pencils that didn't need sharpening!
A chance visit to a Watson's store saw me contemplating the ZA Cosmetics counter and a friendly sales assistant asked if I might be interested in some of their products.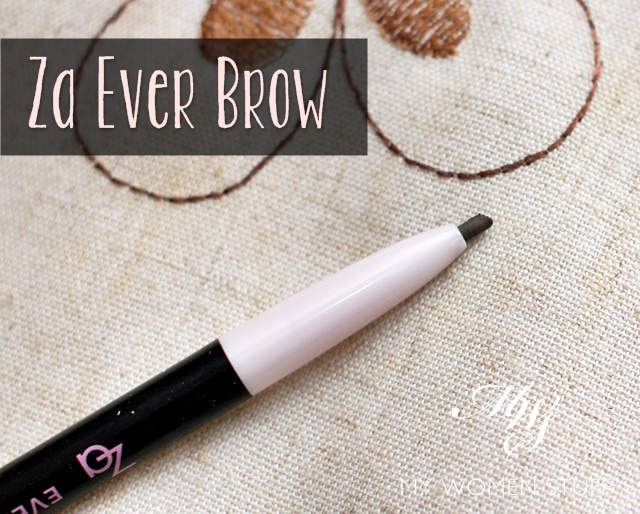 One thing led to another and I walked away with the ZA Ever Brows – a slim retractable brow pencil that costs a fraction of what Shu Uemura costs.
And you know what? I like it! I've been using mine for a while, used interchangably with the ones from Shu Uemura and I'm quite happy with this one