Back in the day, one of the very first products I tried from Clarins was from their Hydraquench range. Anyone remember using that? That was back in 2009. In 2011, I had little revisit of the Hydraquench range. Both times, one of the products that stood out for me was this very same one I'll tell you about today – the Clarins Hydra-Essentiel Intensive Moisture Quenching Bi-Phase Serum.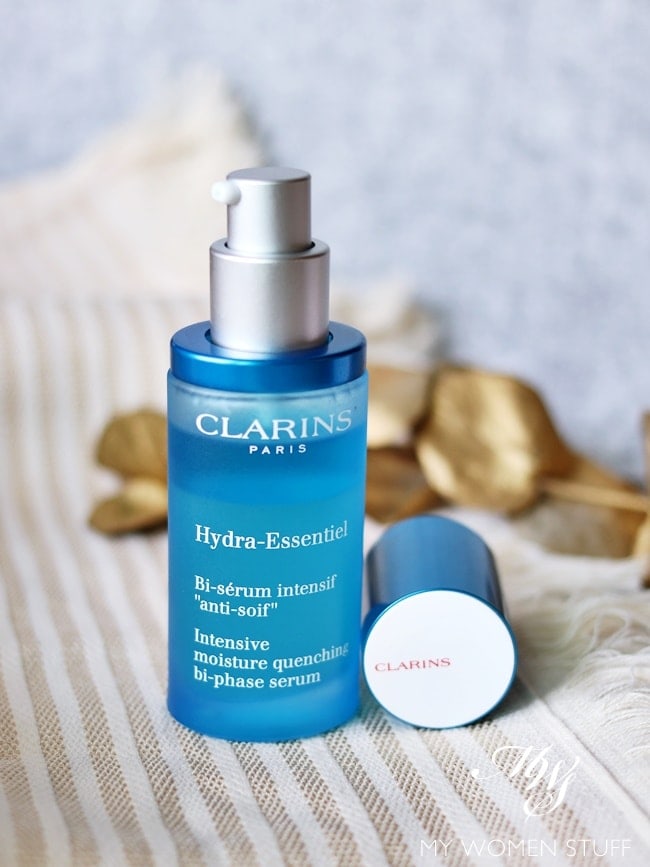 Thereafter, Clarins and I parted ways, meeting occasionally, but never serendipitiously, to talk about their hydrating range. So, when I found out that it was no longer called Hydraquench, but now called Hydra-Essentiel, and boasting a brand new key ingredient, I was surprised. Then again, Clarins is no stranger to embracing new names and ingredients for their iconic products.
The only product I've since tried from the Hydra-Essentiel range is this very same bi-phase serum. We have certainly come full circle! 😀 I'll call it the Clarins Hydra-Essentiel Bi-Phase Serum for short, as it is a mouthful otherwise!