When I first found out that Shiseido had a new sunscreen, a shiver went through me. Partly in anticipation, partly in fear. If they do the unthinkable, and discontinue or mess up the formulation for the Perfect UV Protector sunscreen, I swear, I will throw a fit!
As many of you know by now, it's the only sunscreen I will wear and repurchase, even if my wallet cries in protest.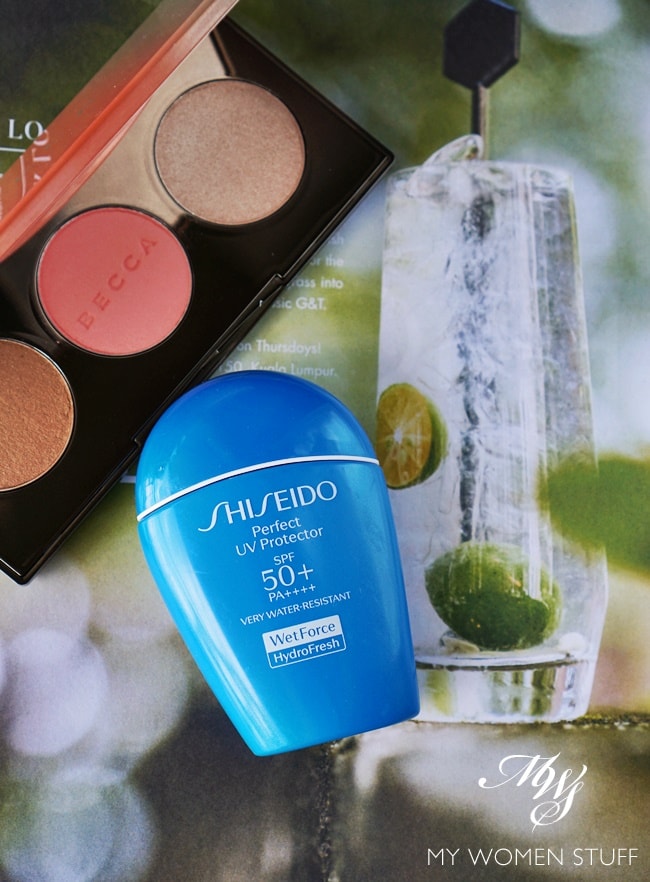 Happily therefore, when the new Shiseido Perfect UV Protector Hydrofresh SPF50+ PA++++ sunscreen landed on my desk, I found I could heave a sigh of relief. This does not replace the one I love (with the orange trim) but is an extension of the Perfect UV Protector range.
What some people have reported to me, when they tried my holy grail sunscreen, was that they found it a bit drying. Now, I personally don't, but I can understand why some people may find it to be so. This then, is Shiseido's answer – the Shiseido Perfect UV Protector Hydrofresh.