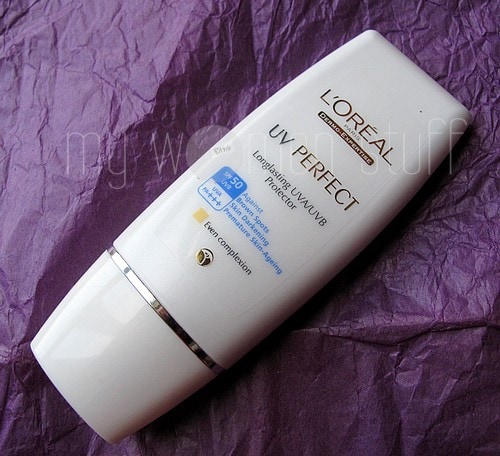 If you've been reading My Women Stuff from its early days, you'll remember my raves for the L'Oreal UV Perfect Fluid Protector sunscreen. It was the sunscreen of choice for me from waaay back – close to 5 years now! – because:-
It blocks UVA and UVB rays
Mexoryl XL works for me as a chemical blocker
It has high sun protection – SPF50 PA+++ and
It was super affordable since its easily available everywhere
My whole family (and a fair number of friends) used it too and it worked for us all. I've personally used up countless tubes of it. Although the transparent (white) formula made me oily I stuck to the anti-dullness (purple) formula which did not.
So, when L'oreal dropped off the UV Perfect Long Lasting Protector, I had a feeling of deja vu. What's different about it?
My answer : Nothing except the name – to me that is 🙂
Here's the new L'Oreal UV Perfect Long Lasting sunscreen set side by side with the UV Perfect Fluid Protector. Barring the name, everything else is identical.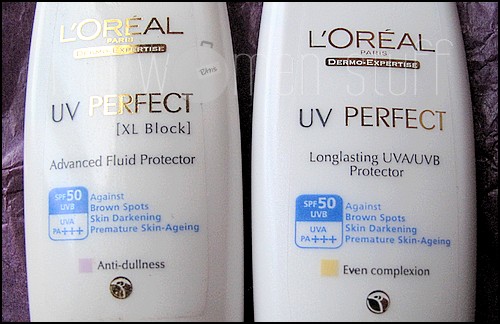 The new formulation (for that is what it is) claims to be longer lasting for up to 12 hours and contains an anti oxidant complex to protect skin cells against free radicals and to strengthen the skin against external aggressions. Otherwise, it still protects against UVA and UVB, and it still is affordable and it still has a sun protection factor of SPF50 PA+++